It's always great to know that people are talking about you. Here are some recent "press clippings" that mention me that I would like to share with you.
Today's Chicago Woman Magazine Blog
http://www.tcwmag.com/blog/last-minute-beauty-and-style-secrets
Kali Evans-Raoul of The Image Studios talks about her secrets to great style.  Restyling items from your existing wardrobe is a great style secret, and I would be happy to help you to transform your dresses, evening wear, outer wear, vintage items and furs.
The Illinois Institute of Art – Chicago: Spring 2010 Alumni Newsletter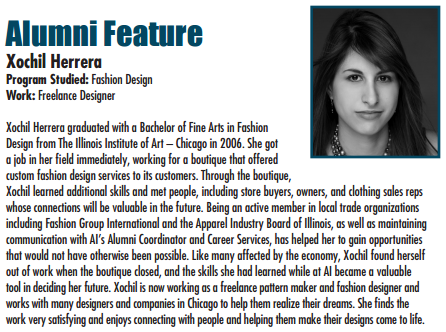 http://aichicagocareerservices.files.wordpress.com/2010/06/newsletter.pdf
On Page 7, a brief bio describing my work since graduation.