Read about The Chicago Pattern Maker: Xochil Herrera Scheer in the news!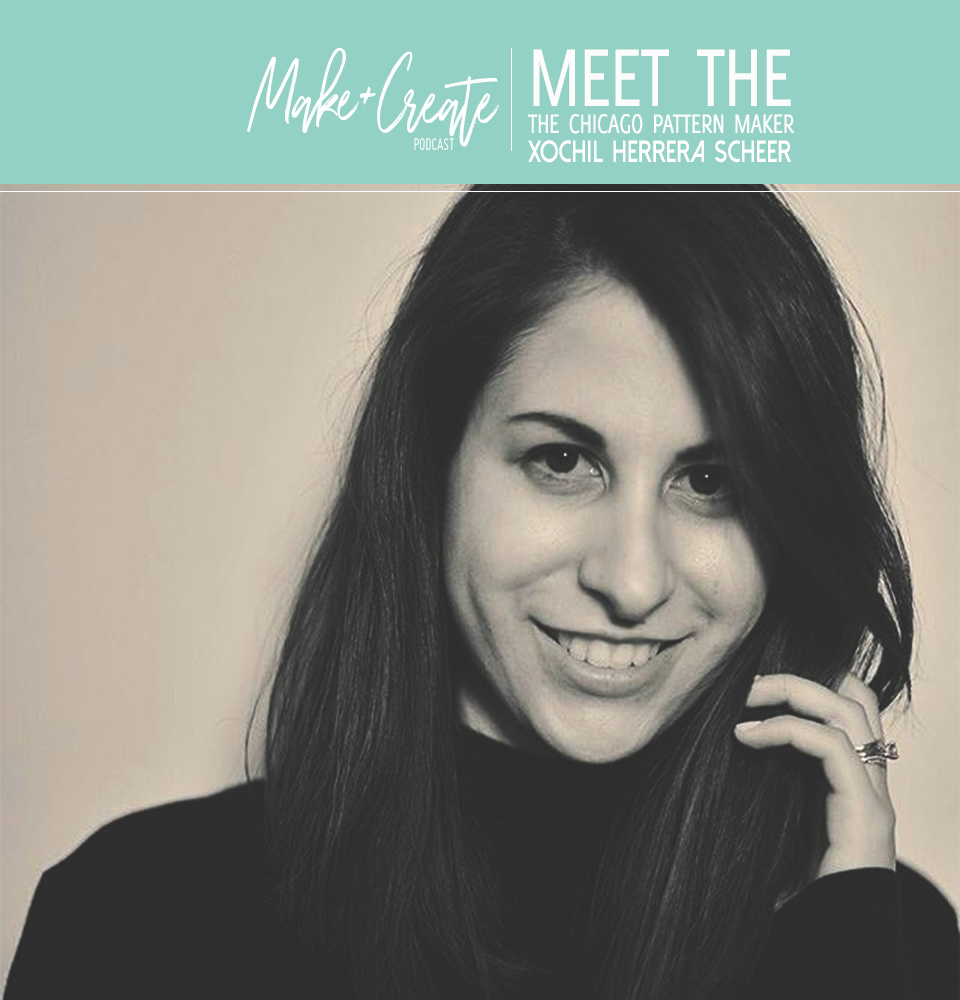 August 26, 2018 - Make+Create Podcast
Make+Create Ep. 8: Meet The Chicago Pattern Maker
I was interviewed by Jen Veguilla-Lezan for an episode of Make+Create Podcast. We talk about the transition from design school to entrepreneurship in a bad economy, balancing work and motherhood, and the role technology plays in fashion design.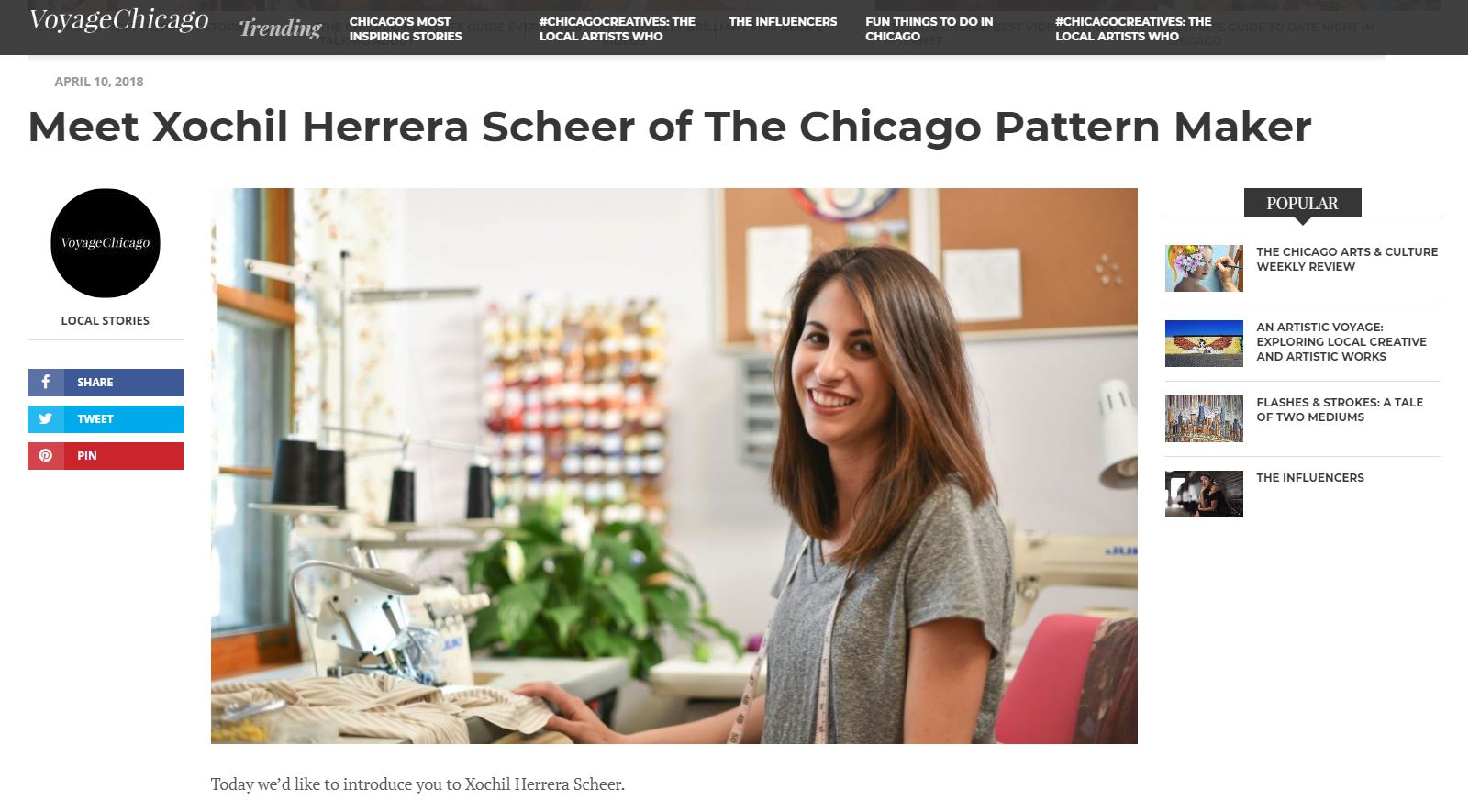 April 10, 2018 - Voyage Chicago
Meet: The Chicago Pattern Maker
I was nominated to be featured as one of Chicago's leading creatives and entrepreneurs. Learn more about how I got my start in business.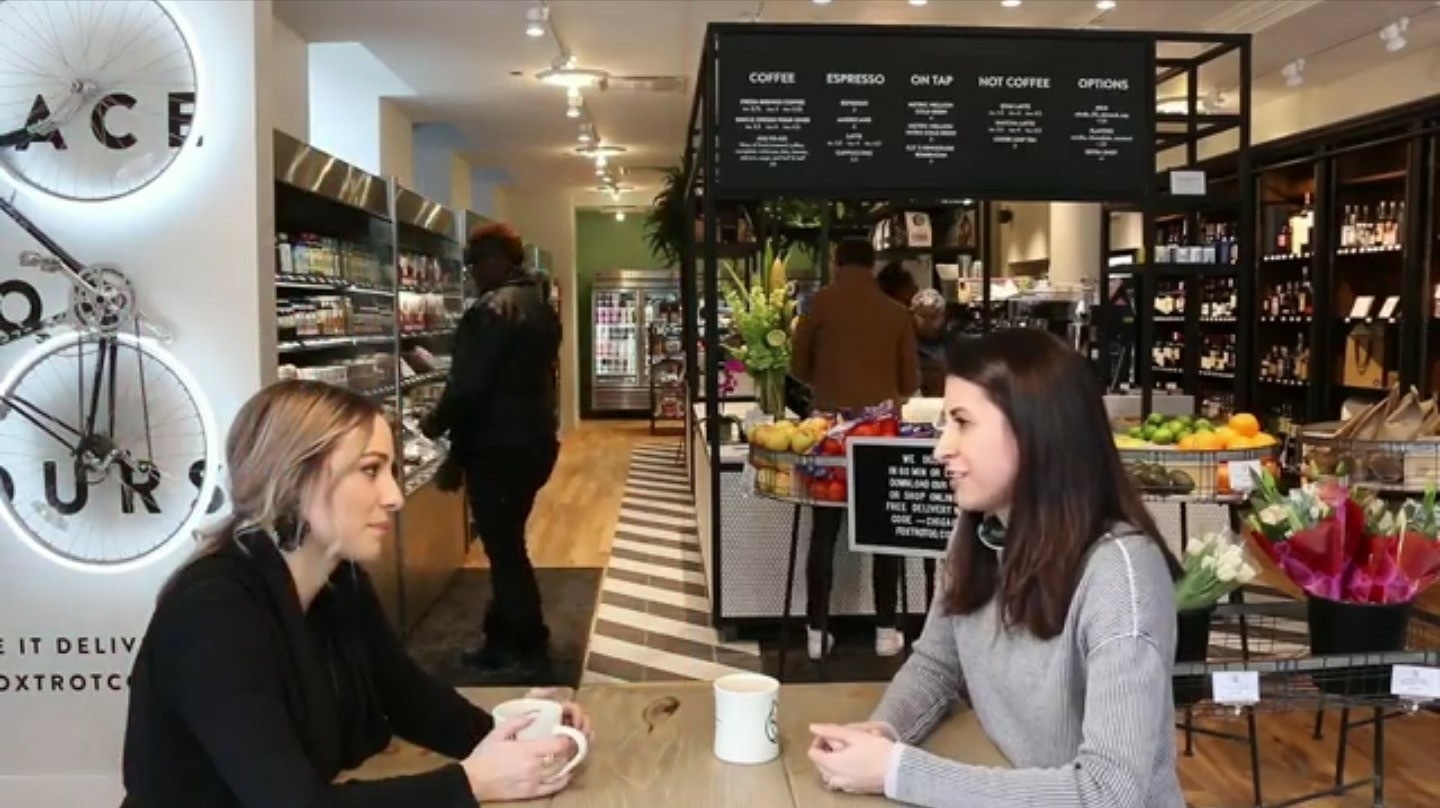 February 17, 2018 - A Full Color Life
Chicago Pattern Maker 
By Hannah Lynn
Hannah interviewed me about my job and being a fashion entrepreneur in Chicago, along with a discussion about slow fashion, capsule wardrobes and what inspires me.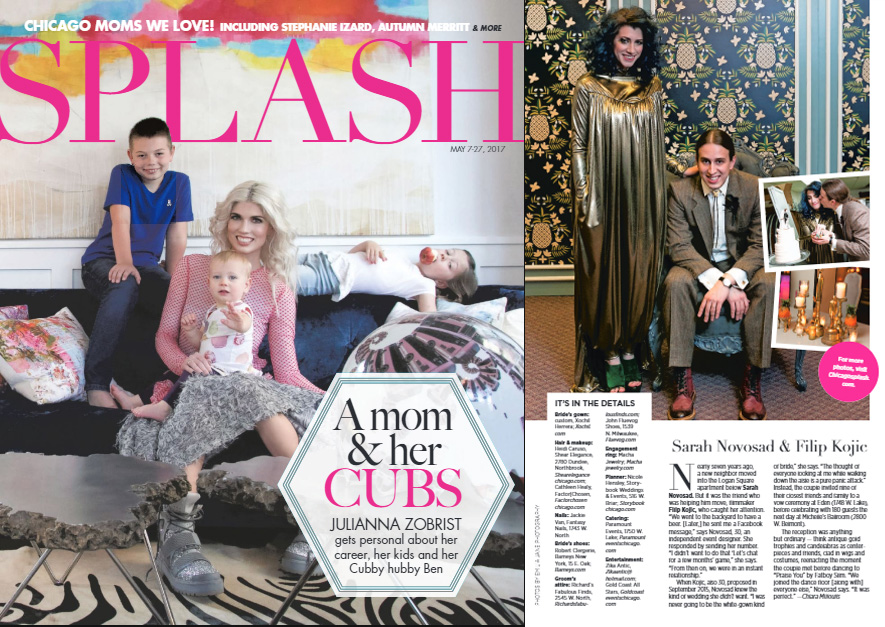 May 4, 2017 - Chicago SPLASH
Ever After

By Chiara Milioulis
My custom design bridal client had her wedding details featured, including the gorgeous gold lame wedding costume we collaborated together to create.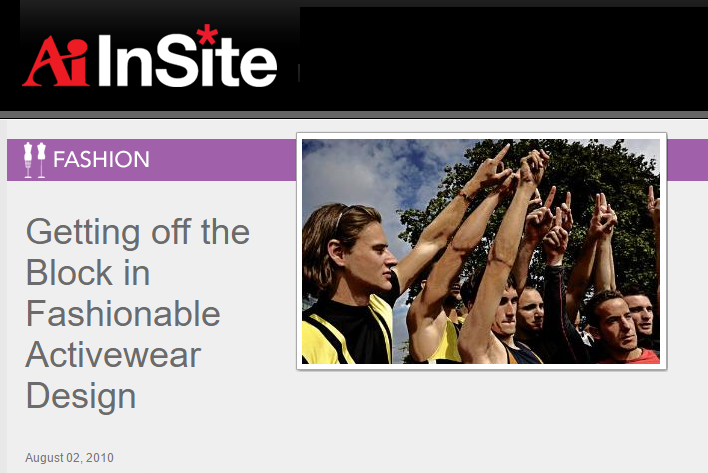 August 2, 2010 - The Art Institutes
Fashionable Activewear
I was interviewed as part of an article about activewear and fitness apparel design for a blog for The Art Institutes.
May 20, 2010 - Today's Chicago Woman
Maintaining Your Presence In A Pinch

By:  Kali Evans-Raoul
My restyling and tailoring services were recommended in this blog article about Chicago style secrets.
Spring 2010 - The Illinois Institute Of Art - Chicago, Alumni Newsletter 
Alumni Feature: Xochil Herrera
A brief feature about my work since graduation from the fashion design program at Ai-Chicago.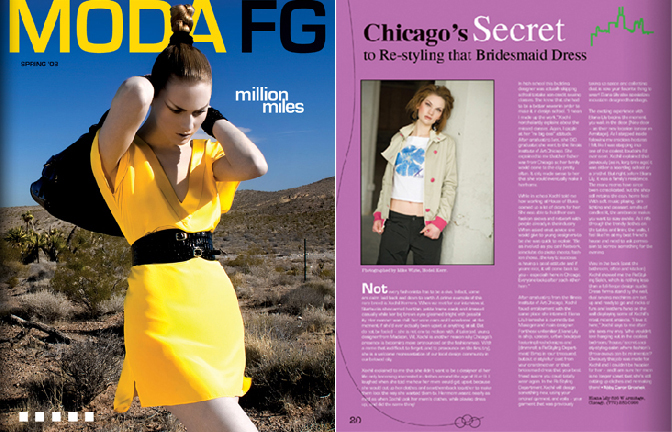 May 2008 - MODA Fashion Gazette
Chicago's Secret to Restyling that Bridesmaid Dress

By: Abby Groshek
I discuss my designs as well as my experience tailoring and restyling garments.
Read More
September 9, 2007 - ABC 7 Chicago
190 North

With Michelle Allegria
During my position as Design and Re-Styling manager at the Chicago boutique, Eliana Lily, the store, owner and I were featured on a 190 North segment, which aired on September 9, 2007.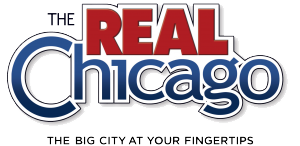 July 2007 - The Real Chicago 
New Style In Old Town
I was interviewed about re-styling garments as the Design and Re-Styling manager at the Chicago boutique, Eliana Lily.

June 13, 2006 - New City Chicago
First Fashionista: A Conversation With Melissa Turner, Chicago's New Fashion Director

By: Jennifer Berg
''There is so much talent out there right now! Some up-and-coming student designers that stand out for me are ... Xochil Herrera''

Melissa Turner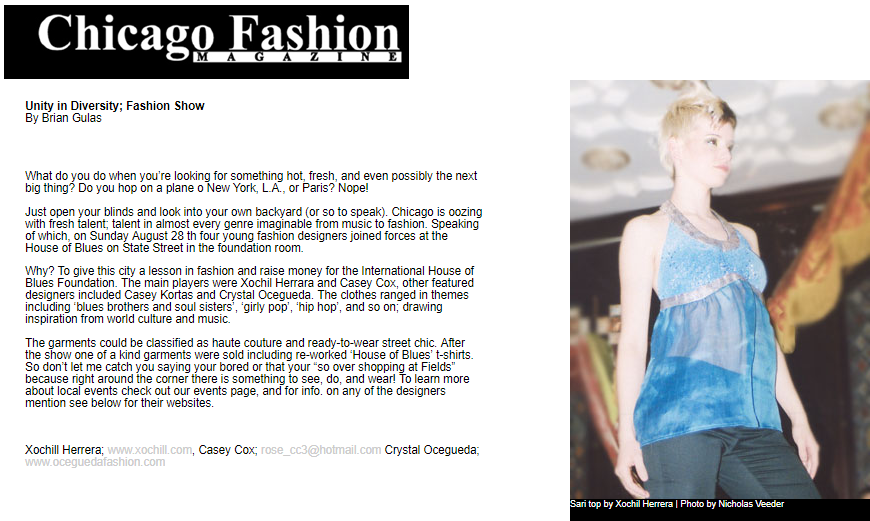 October 2005 - Chicago Fashion Magazine
Unity In Diversity Fashion Show
By: Brian Gulash
I had the opportunity to produce a fashion show at the Foundation Room at House of Blues Chicago. I created looks using re-designed t-shirts and other materials, and invited two of my friends and classmates to join me. We raised money with our sales for the House of Blues Foundation.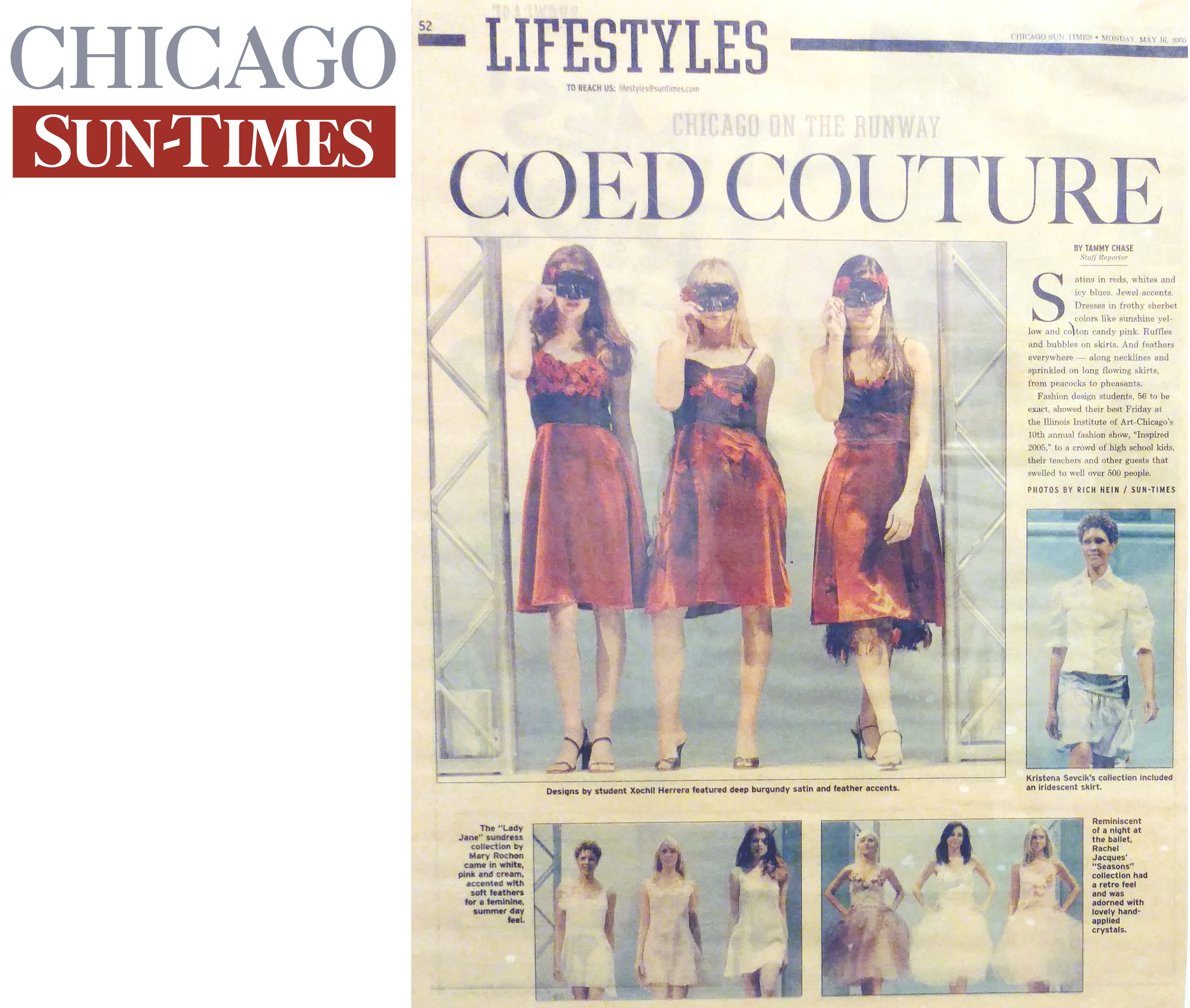 May 16, 2005 - Chicago Sun Times
Co-Ed Couture

By:

 Tammy Chase
My first student fashion show at The Illinois Institute of Art - Chicago, and my collection was featured as a half-page full color photograph in the Style section of the newspaper!