The Chicago Pattern Maker provides professional fashion design services to businesses and individuals in the Chicago metro-area, and throughout the country. Xochil Herrera Scheer has expert tailoring skills, and a strong skill set in fashion design, including first patterns, production patterns, technical design and prototype creation. Our team provides guidance for established brands and new designers throughout the product development process, including material and factory sourcing, and production advisory. Our goal is to create beautiful and functional products that are prepared for production, and ready for you to take to market.
The Chicago Pattern Maker uses StyleCAD pattern drafting software, in addition to draping or hand drafting on oak tag when required. Our studio is equipped with a Velocity Plotter and professional industrial sewing machines including: JUKI Single Needle Lockstitch, JUKI 4-Thread Overlock, and KANSAI 2-Needle Coverstitch, and Bar Tacking machines, and gravity-feed iron for pressing. Through the AIBI Fashion Lab, we have access to additional machines including buttonhole, blind hemmer, and flat seam ("flatlock") machines. Many other specialty seams and finishes can also be mocked up for prototyping. Once prototypes have been approved, we are happy to work with your factory for pre-production and production, or recommend one to you and help establish a strong relationship.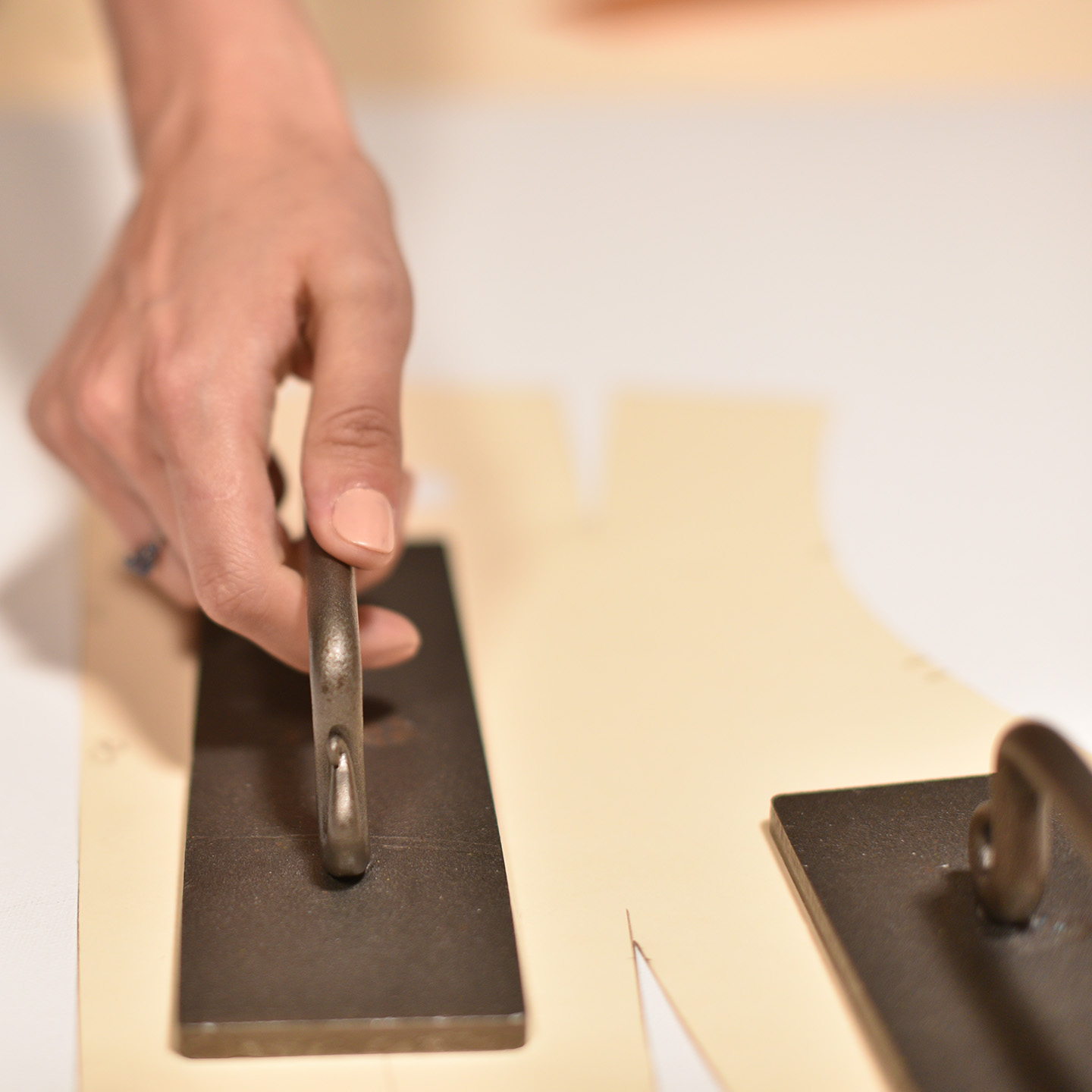 Production Pattern Making
First through final pattern, with revisions, delivered as digital pattern file (StyleCAD PDS or DXF). Need a hard copy pattern? No problem.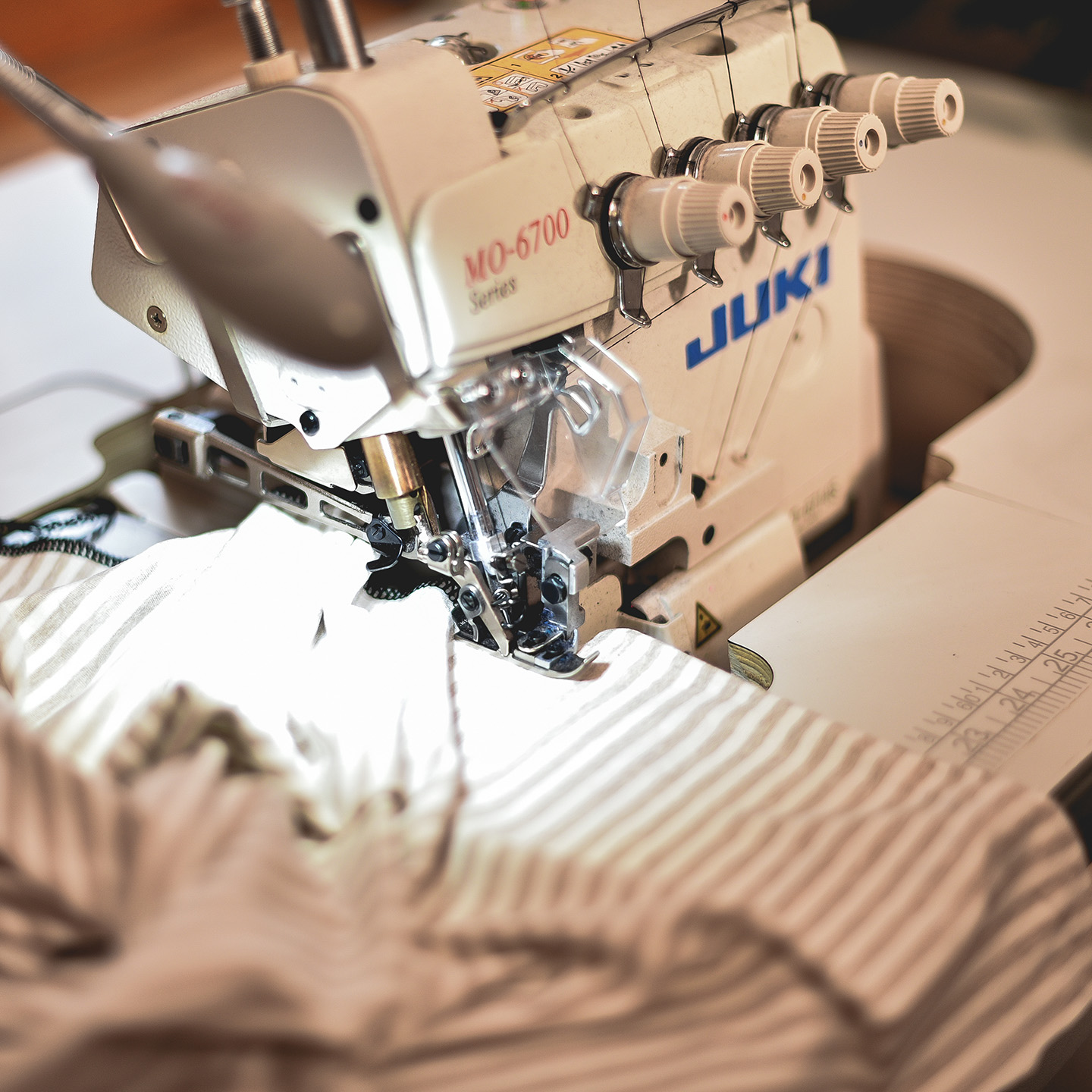 Samples & Prototypes
Prototypes (Fit Samples), Pre-Production, and Factory Sew-By Samples. Professionally sewn on industrial sewing equipment.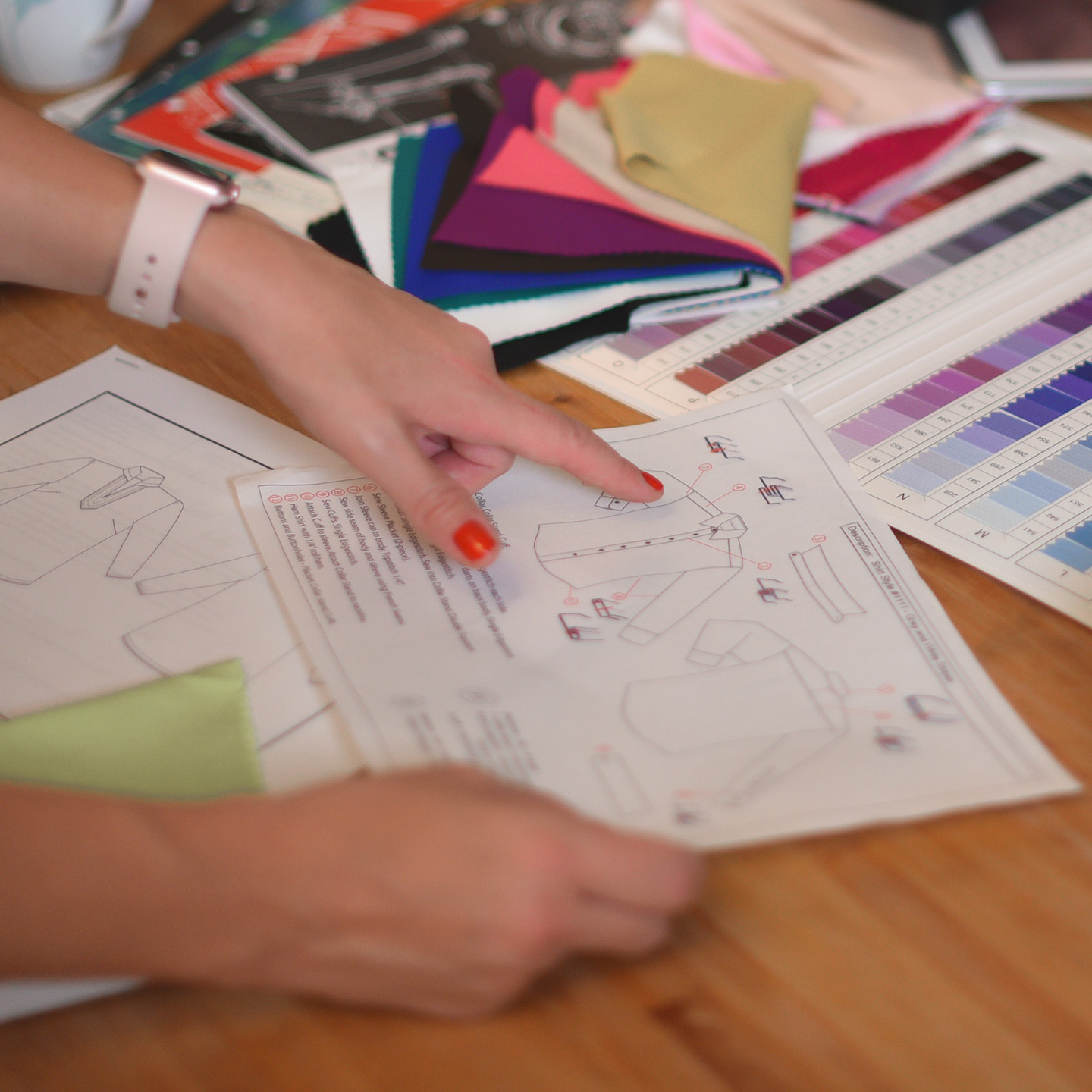 Technical Flat Sketches
CAD Flat sketches in Adobe Illustrator, provided as AI/PDF/JPG. Front, back and detail images, based on your product's design features.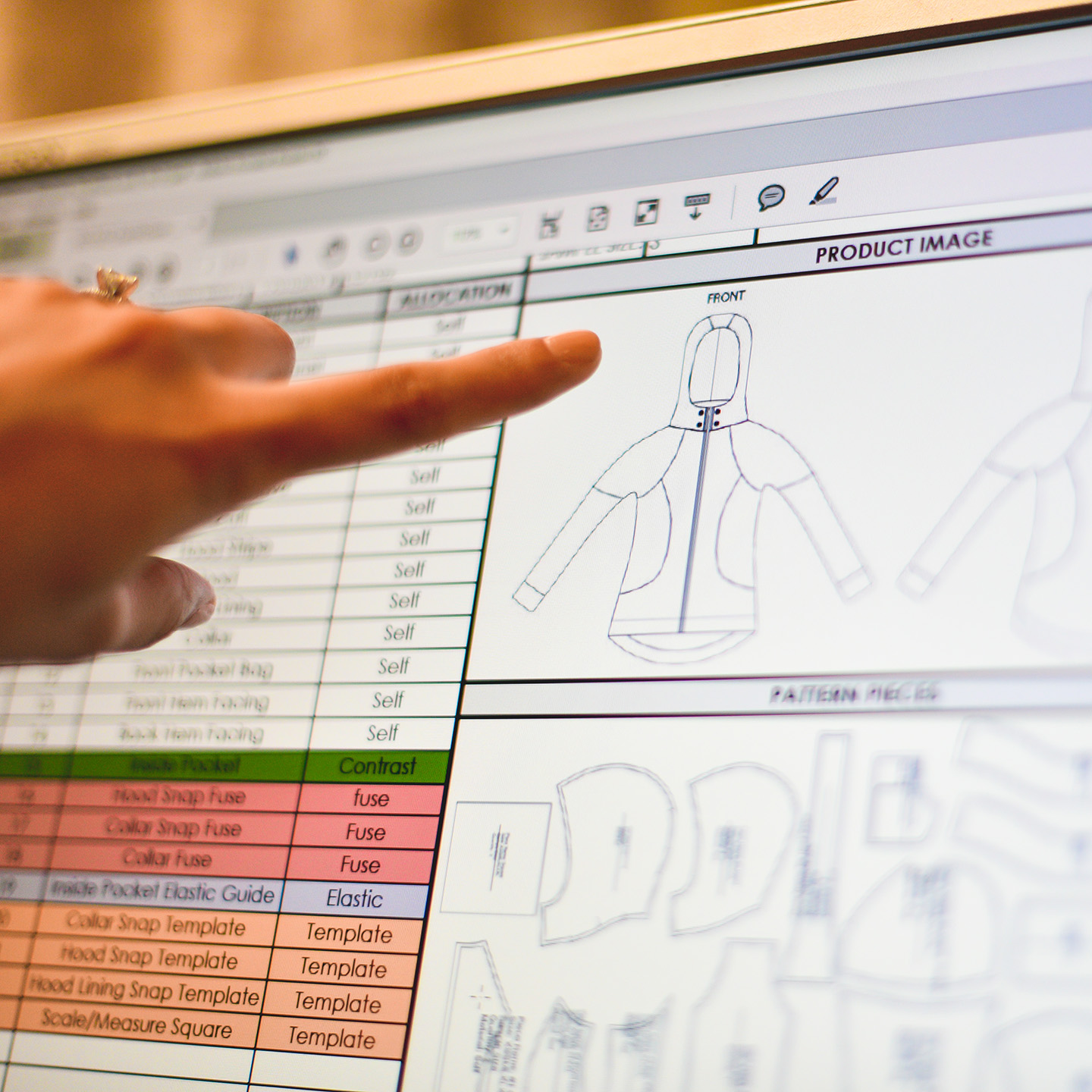 Technical Specification Package
Tech Packs include sewing operations and product specifications, measurements, bill of materials, pattern cut information, material yield and label placement instructions. Customized for your product and factory requirements.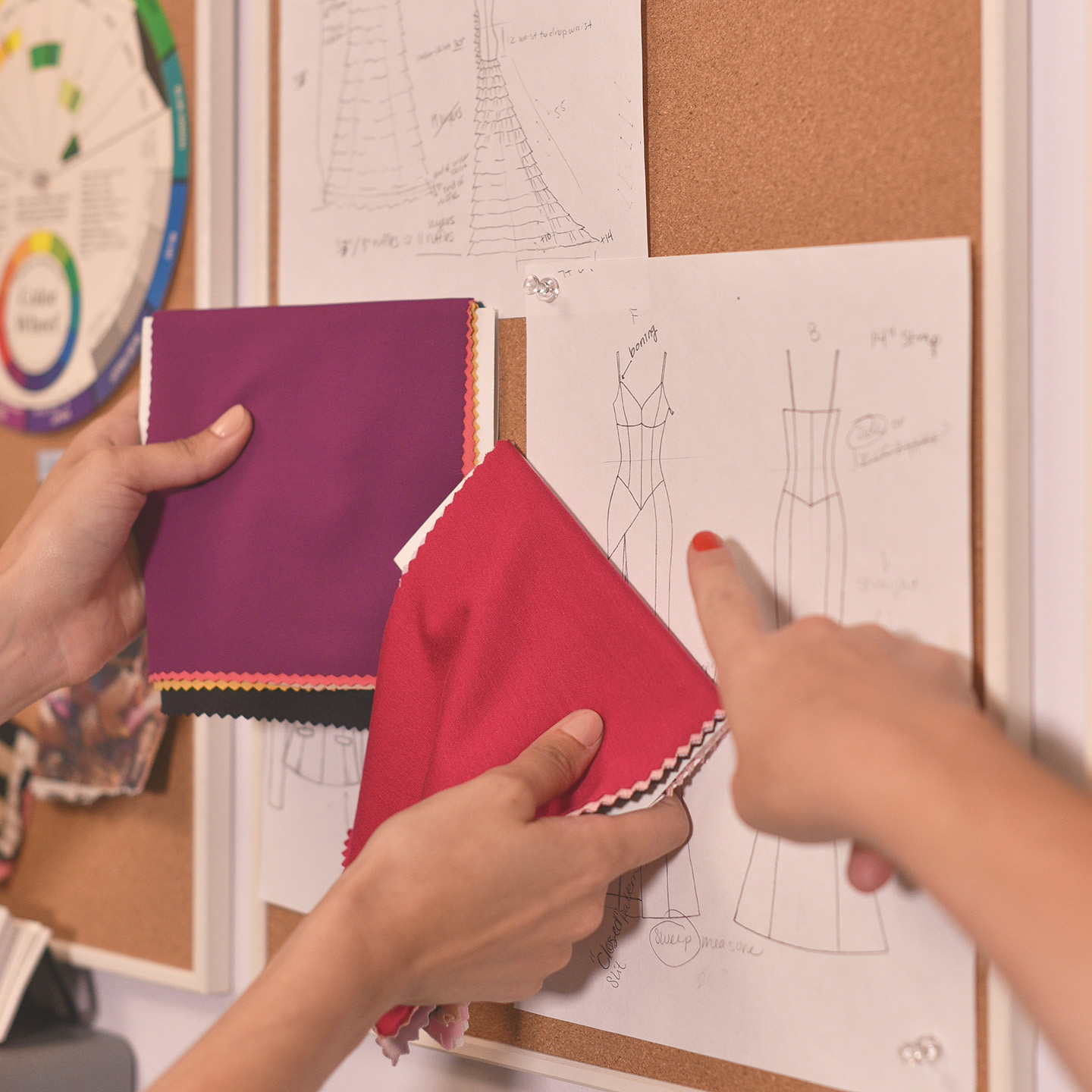 Material & Factory Sourcing
Based on your needs, we provide resources and consultation for fabrics, trims, and sewing contractors for production.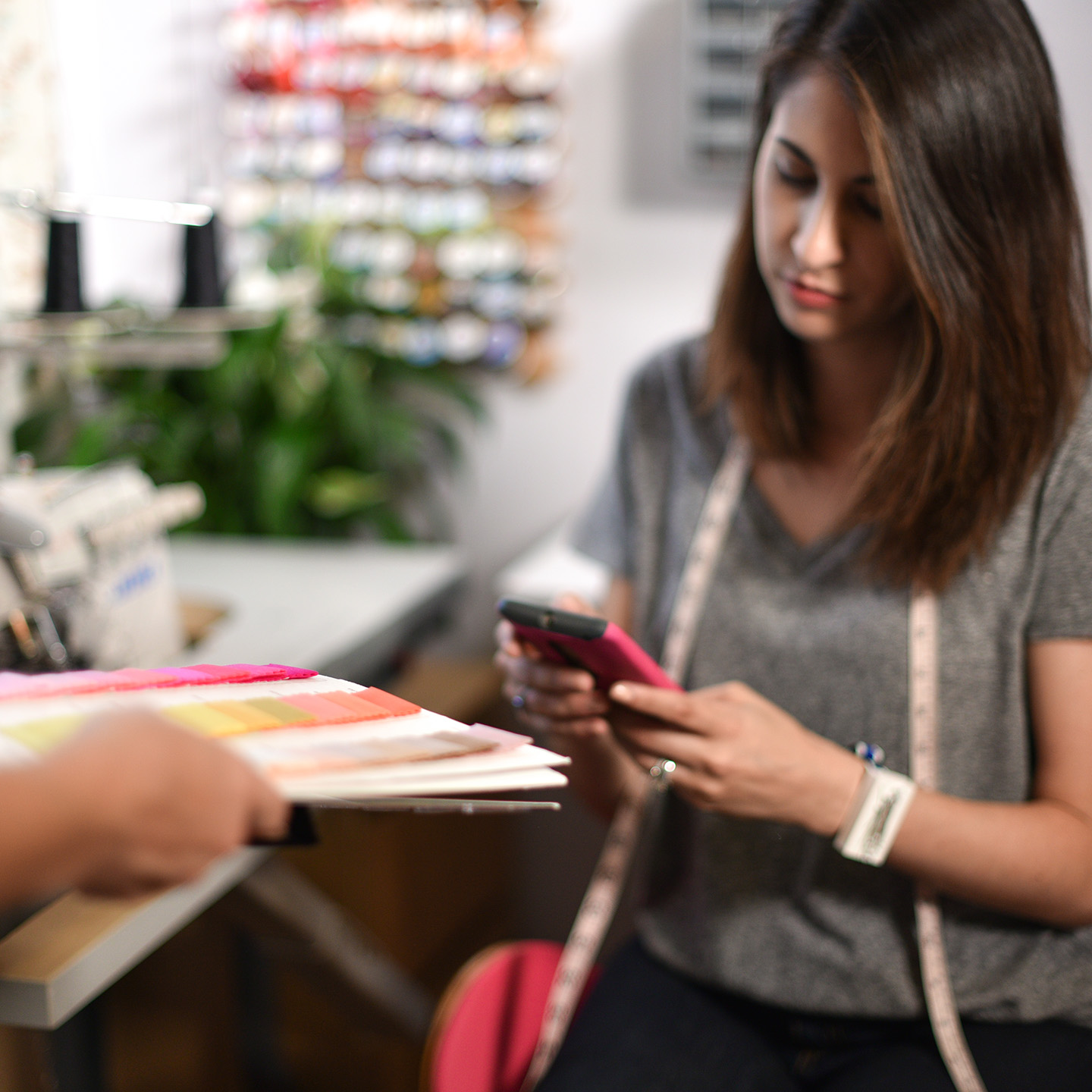 Production Advisory
Production can be difficult to navigate, so we provide consultation on establishing a size chart, resources for grading, markers, prepare final yields and material orders, and help you to communicate with your sewing contractor.