I recently made a trip to Kansas City to speak about tech packs, pattern making and fashion production, alongside Jess Crane (Jess Crane Design), Laura Treas (Kansas City Sewing Company) and Mark Brown (Law Offices of Mark Brown, LLC - Specializing in Patents and Trademarks). We spent a full day diving deeper into various topics and answering questions from designers and entrepreneurs from varying levels of experience, helping them to make their businesses more professional and preparing them to work with sewing contractors for their production needs.
On the Friday evening before the event, we attended a networking event and met with some local designers and got to meet with Tom Krebs and see the fabric line from Carr Textile. Carr was a pretty nice line to see, and great for small companies since they have no minimum orders!
Saturday morning for the Mastering Fashion Production seminar, I presented with Jess Crane to 12 designers who came from Kansas City, as well as other areas of Kansas and Missouri, and even a couple from Omaha, Nebraska.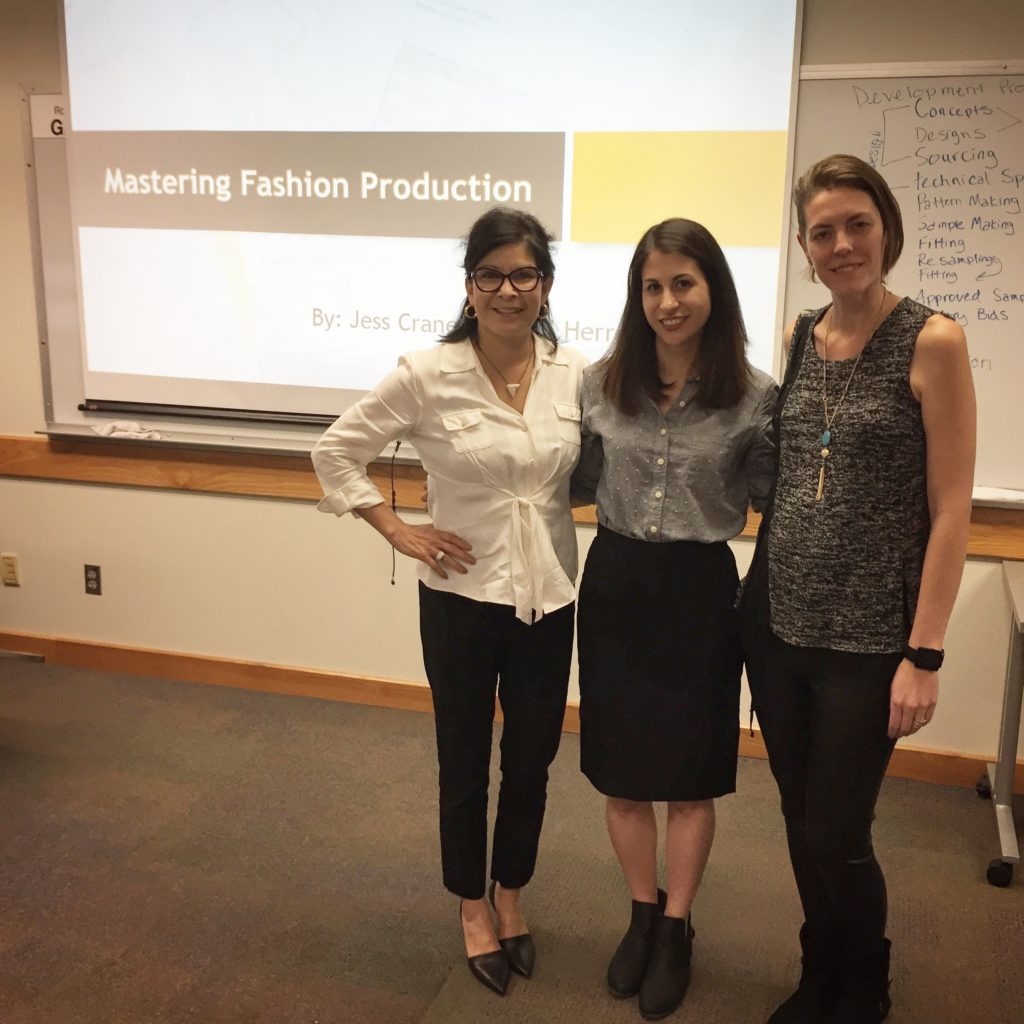 On Sunday, we spent some time with Sarah Nelsen and Ami Beck (Dolyn Bags) over at their studio spaces at the old Livestock Exchange Building, right next to Stockyards Brewing Co. Sarah and Ami had attended our seminar the previous day and know Laura through FGI. We also got to peek in and meet Alice from Owl + Mouse Textile Design.
Check out some quick videos of the Studio Tours on Instagram Stories.
Next, Sarah took us on a Behind the Scenes tour of an amazing store/studio called Asiatica Kansas City. She showed us how vintage kimonos were deconstructed, sorted by color, carefully pieced together before cutting new patterns from, and sewn together by their expert production team. The studio space was so impressive, and I love the concept behind recycling and re-purposing these amazing and beautiful kimonos into modern and artful clothing pieces.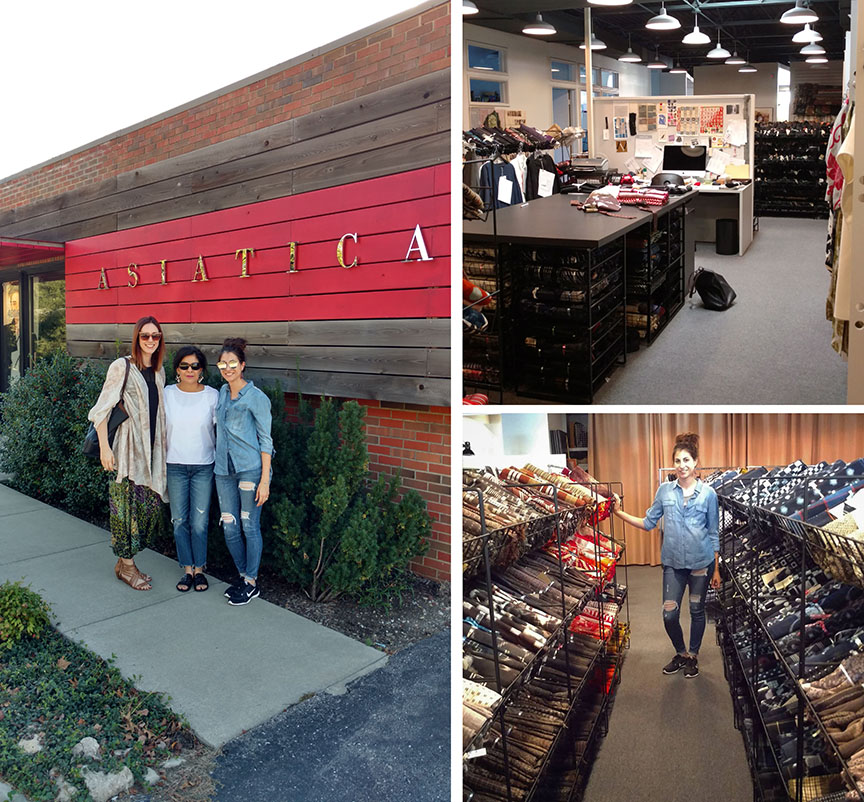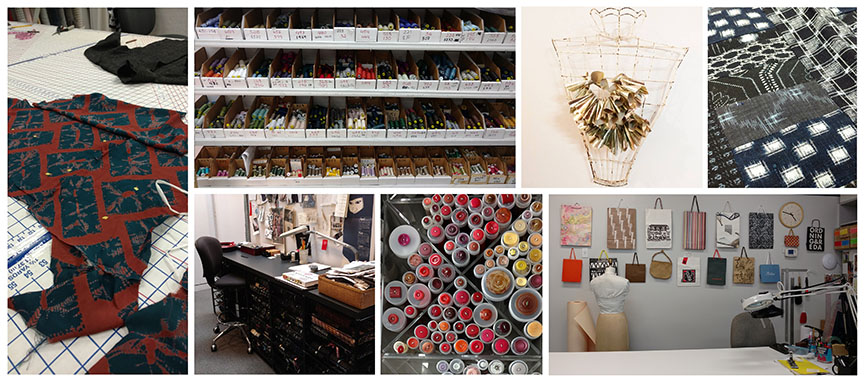 And a quick video tour of the Studio Space at Asiatica.
After this weekend trip, I am sure I will make another trip to Kansas City, especially now that I know a few gems in the design and fashion industry are here! I'm thankful to have met Laura through Fashion Group International during our Regional Directors Conferences, and having the opportunity to help plan this great event.
I'm looking forward to meeting more people and seeing clients at the upcoming DG Expo in Chicago on December 6th and 7th. I'm also so excited to be working on behalf of FGI Chicago to partner with DG Expo to put on a Holiday Party and networking event on December 6th. More details to come soon!