Have you ever wondered what goes into starting a clothing line? Or have you been wanting to start and not know where to begin? This is the perfect place to start! We are going through the steps of our process that are crucial to the development process.
Inquiry Call:
Let's have a quick chat about the process, get to know each other a little bit, and answer your questions about the process to determine if this is a good fit to work together. We're happy to give you 15-20 minutes of our time for free. If your questions are more involved or you would like more time to review your project in more detail, we can do that during a Design Meeting. It is super helpful if you have as much information as possible to start with, i.e. if you have a pattern, tech pack, technical sketch, inspiration for your design, etc. If you don't have some of these items, that's totally fine. Just be aware that the more information you have for us, the more information we can give to you.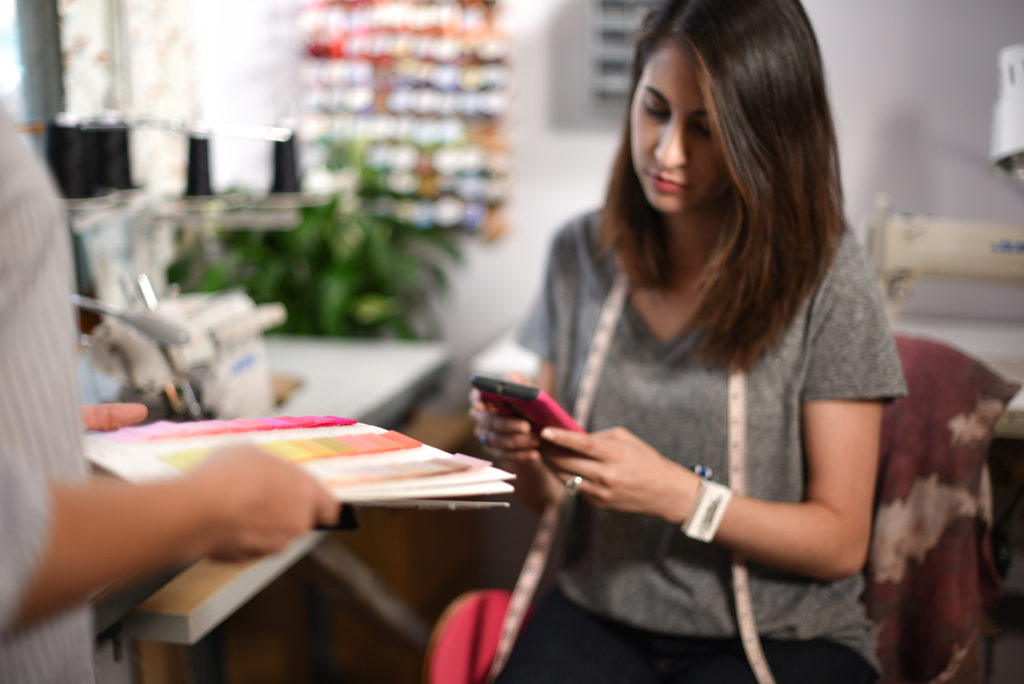 Design Meeting:
Our design meetings can be in-person or online via Google Hangouts. The design meeting is where we determine where you're at in the process, and discuss each product/style in detail like closures, fit, fabric, and other design details. It is super helpful to bring inspiration images so we can get the best understanding of what you want your end product to look like. We'll make a plan for development and follow up with an estimate for our services. We don't believe in packages - this is fully customized to your needs. Like I mentioned before, you may or may not have a technical sketch or a pattern. Your estimate will depend on what you already have or don't have. This will also determine the length of your meeting:
1 Hour Meeting

Typically for 1-4 styles or if you already have well defined flat sketches and sourced materials.
2 Hour Meeting

Typically for 5+ styles or if you need to talk through designs and materials, or if designs are preliminary.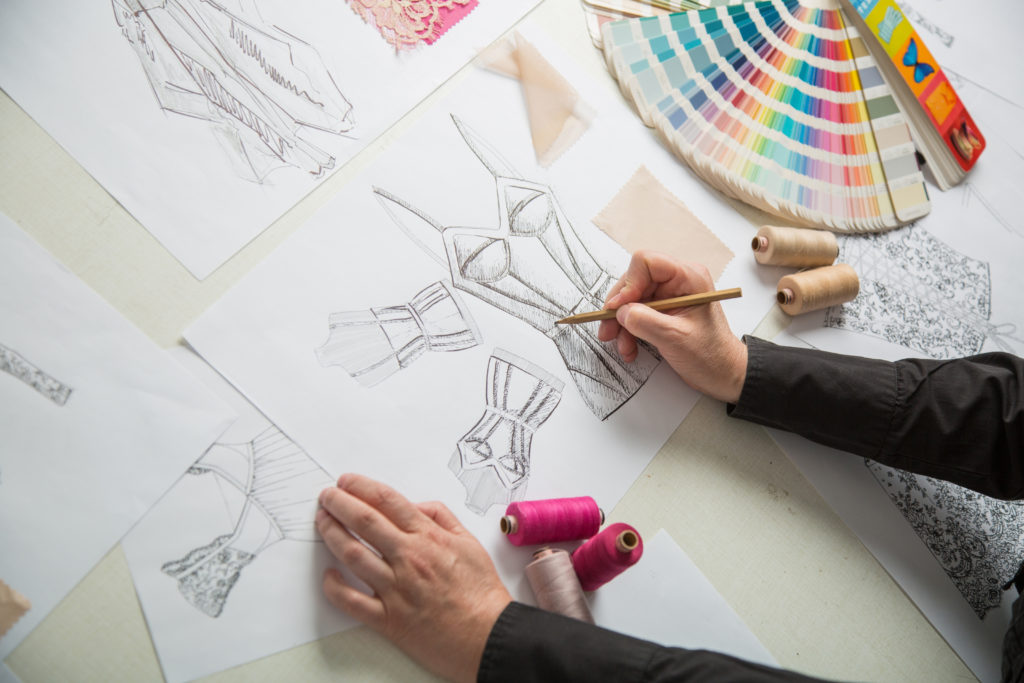 Design & Sourcing:
In this stage of development, we will start refining design sketches, narrow down sourced materials and edit the products which will move forward into development. We start to build your tech pack in this stage (tech sketch, design details, stitches and seam styles, BOM). In order to start production with a factory, you will need to have a completed and detailed tech pack. This is basically a set of instructions that your factory will use as a guide to manufacture your product.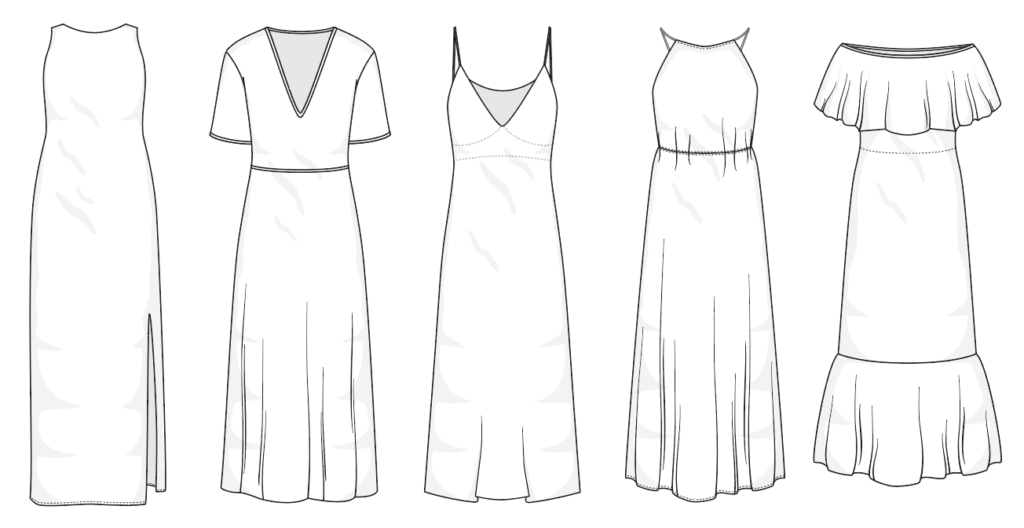 Sourcing can be a little more drawn out because there are SO many options out there. The best thing to do is to go to a trade show like DG Expo that has an abundance of fabric, zippers, buttons, etc. so you can try to source everything at once. This is a great resource to get swatches and find out what you like.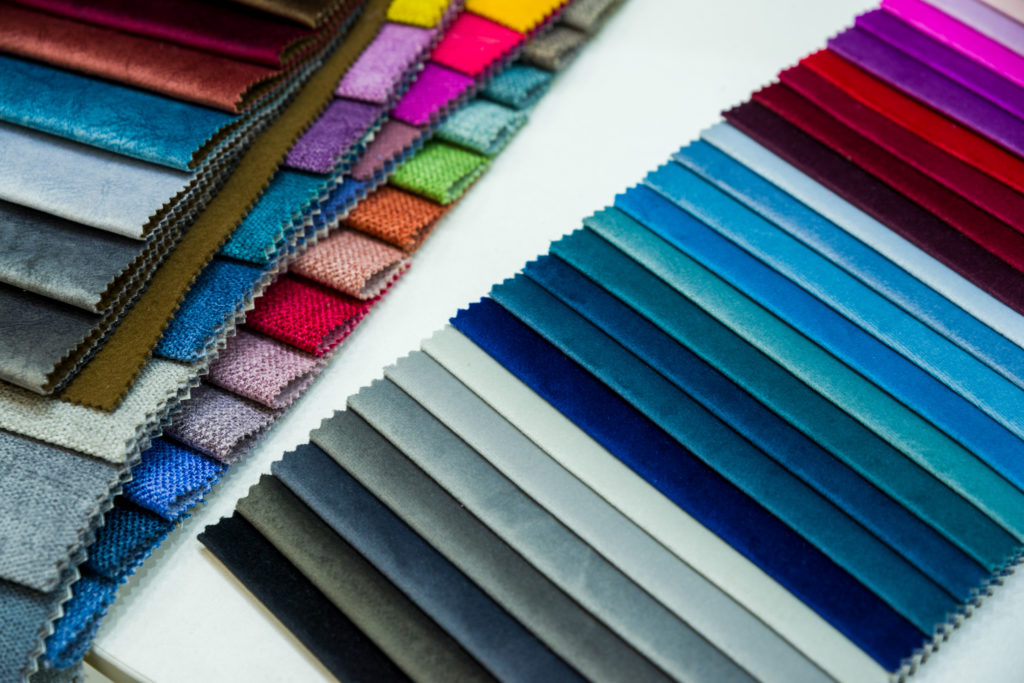 Development - Pattern & Prototyping:
The next step is to take your designs plus measurement specifications (and pattern blocks if you have them) to build first patterns and sew prototypes using your real fabric (or close substitute in some cases). Once the prototype is completed, we will conduct a Prototype Review Session and go over the fit, function, fabrication and make note of any revisions needed. We will repeat this process until the sample size is approved. The average is 3-4 rounds of this process on most apparel items, however each product and client fit goals are different. Your tech pack evolves with the product and will be revised as well as more detail added (pattern ticket, pom specs, sample pom specs, detailed construction specs; plus any revisions necessary to BOM, design details or design sketch).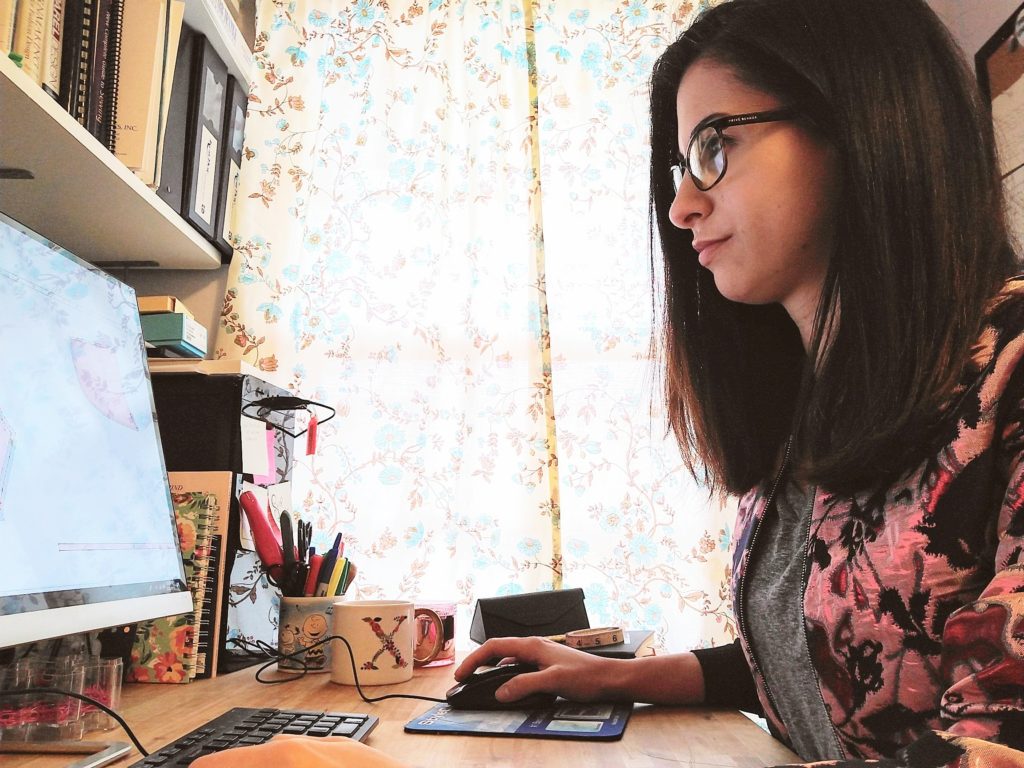 Pre-Production:
Once the final prototype is approved, your pattern and tech pack is ready to test with your factory and be graded. We assist you with your size chart and send out for grading. We'll help you navigate and prepare your required labels. We'll help you establish a relationship with a reputable factory and review your factory sample before moving into production. We're also available to meet with your factory (with you or on your behalf) to help ensure the process is smooth. Your factory should complete a sample for you to approve. Once this happens, you are ready to start manufacturing.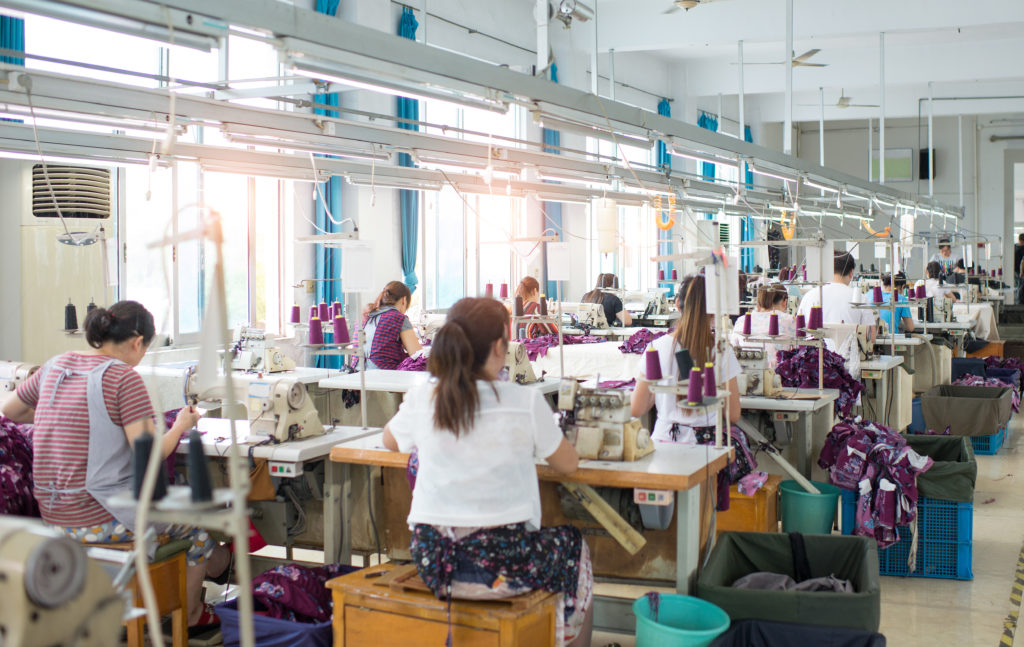 Project Management (Monthly Retainer):
We don't like to track time for emails and short phone calls that inevitably happen during the product development process. And no one likes receiving an itemized list of every 5 minute activity.

Communication is necessary both with our clients and with our internal team. We also receive and manage your materials and other assets, and keep things on schedule. This retainer helps us to take care of you and your stuff, and cover all that "extra" (but necessary) time without having to track every minute like a crazy person, or have you feeling like you're being nickeled and dimed.

This retainer is not meant to take the place of actual meetings or a consultation, so a general rule of thumb is if we need to schedule the call and it's something that takes more than 10-15 minutes, it's not included here and we would have to schedule something else outside of this retainer.

If you want us to be extra involved with your production facility, or managing your vendors, regardless of the number of styles, we can create a customized retainer for you that will suit your needs.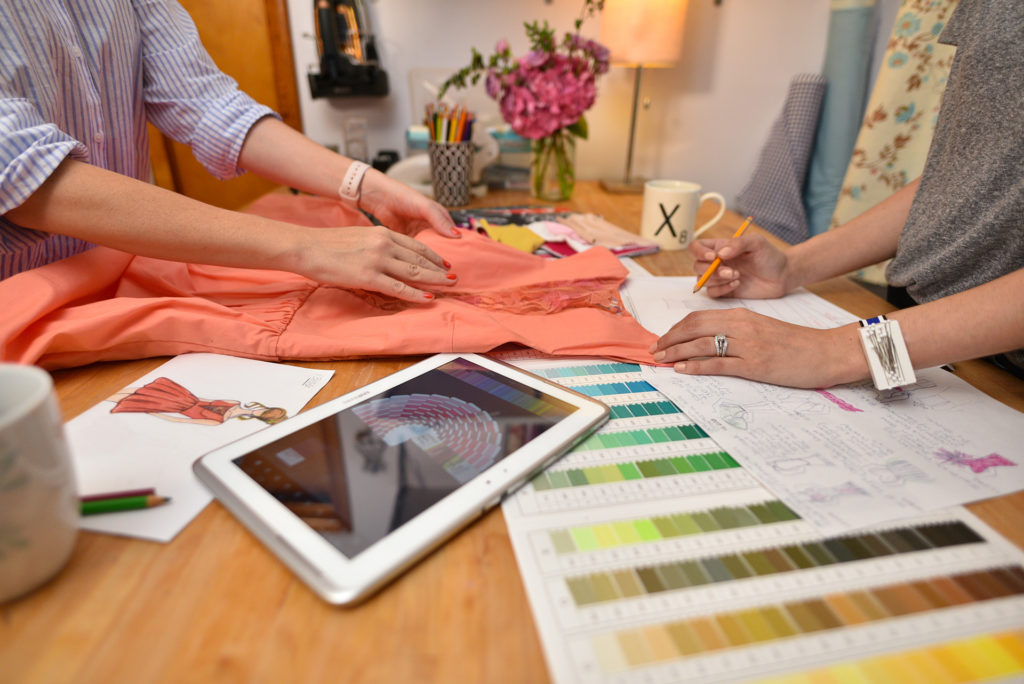 All around, starting a new brand or continuing to expand your brand can be fun, but is also hard to do all on your own. We are here to help you move from just an idea to a final product, from the technical design, pattern and tech pack. If you want to learn more and get started, you can fill out this form to get in contact with us!