Like everyone else, we understand the gravity of the current situation with COVID-19 and our hearts go out to those who have contracted the virus, as well as all the amazing people working in hospitals and healthcare. The best thing we can all do as individuals is to stay home to help "flatten the curve". There are also lots of efforts in the fashion community to help make masks and other personal protective equipment (PPE), which is wonderful to help bridge the gap until FDA approved equipment can be manufactured and delivered to everyone who needs it. We are aiding in some of these efforts to connect colleagues who are sewing with materials and requests needed, as well as donating materials.

In this post we would like to share some positive ideas on how to spend your time at home during "shelter in place", to get your mind off of some of the more depressing news and use this time to recenter yourself, and come out from this in a better mental space. Staying connected to others while physically distancing yourself is so important right now, as well as taking care of your mental health and maintaining an optimistic attitude. We hope these ideas help you, and please feel free to share any others you might have!

Enjoy a free webinar from:
Business of Fashion - topics/speakers include: Fashion History for Today, Fashion Styling, Building a Direct To Consumer Brand, and Digital Marketing
Alvanon - topics include: Leading & Learning Through Uncertainty (April 1) and Fitting Inclusive Sizes Digitally (April 8)
Tune into to IG Live with Chill Chicago for a daily guided meditation.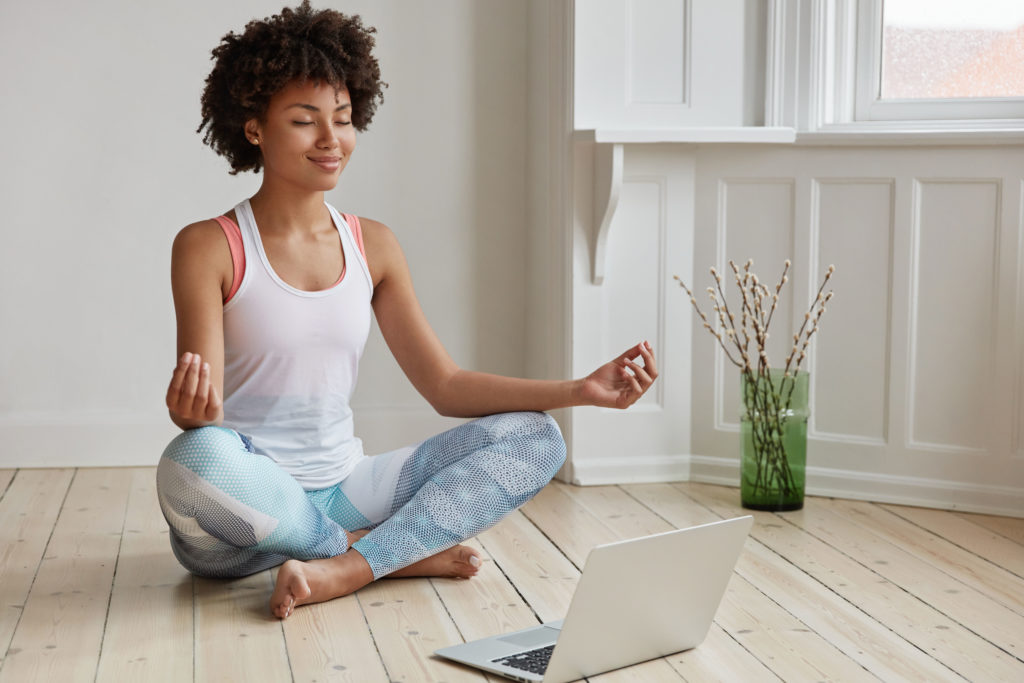 Visit a virtual museum or an aquarium that you wouldn't have normally visited since it is across the nation. The Monterey Bay Aquarium has a free live cam of sea otters, dolphins, etc. This could even be a fun activity for your kids to enjoy as well. The amount of museums around the world that have virtual exhibits now is incredible and you can see so much from your computer screen.
Learn a useful new skill from SkillShare. You can get two free months to learn anything from marketing to music to photography. Who knows - you could be painting like Picasso by the end of this lock down.
Go to a concert...virtually, of course. There are so many artists putting on virtual concerts. Check out this link of artists that are putting on shows on Instagram, Facebook and Crowdcast.
Listen to a podcast. There are so many different podcasts for everyone to love. There's podcasts about anything from A to Z. You name it, and someone has a podcast about it. Some fashion-related podcasts we recommend:
"Marie Kondo" your home. You can binge the show on Netflix (or read the book) while cleaning/organizing your home. I do this at least a few times a year and there is no better feeling than getting rid of things that you don't use/need and giving them a better home.
Spend quality time with the people you live with, whether that is finally having a family dinner or playing your favorite game with them, it can still be valuable family time.
Even though we are currently restricted to our homes, there is still so much to do and see. This is the time to take advantage of time that you didn't have before, whether you want to learn a new skill or just relax. We can all do something else to keep our minds off the craziness that is happening outside of our homes.

Just a reminder: stay healthy, wash your hands, and find something to keep you happy during these uncertain times. 😀
FTC Disclaimer - This post contains Amazon affiliate links. If you make a purchase using the link, we will receive a small commission. This post contains our own thoughts and recommendations, and is not sponsored.