In just a few short weeks, I will be speaking with my friend and colleague Jessica Crane at the upcoming Chicago Textile Expo, hosted by Fine Fabric Sales showroom. We have been invited to speak again, and this time our presentation will be about Tech Packs, which are a must-have in the sewn products business. Many newer designers don't know how important this tool is! We will be discussing  the many components that make up a tech pack and what you need for a successful production run.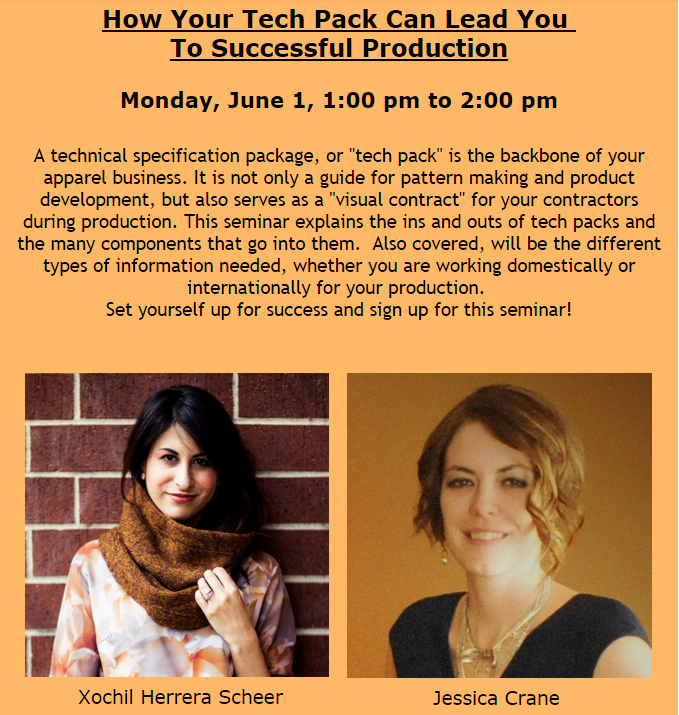 The seminar will take place on Monday June 1, 2015 at 1:00pm.
The Chicago Textile Expo runs on Monday June 1 and Tuesday June 2. In addition to the seminars and access to wholesale fabric and trim vendors, there will be an industry networking event on Monday evening. Come say "hello!"