I'm excited about speaking this week at a new show, the Chicago Textile Expo, which is hosted by my friends Diana Muzzy and Flo Fiore-Battaglia of Fine Fabric Sales. I was invited to put together a seminar about pattern making, and I've been working on my presentation all week in between work projects and attending a few Fashion Focus Chicago events. My colleagues at The Apparel Agency are also speaking on the topics of material and consumer trends.

My presentation will focus on the process of pattern making and product development, and how to work with your pattern maker to ensure you have a good working relationship and get the results you seek in your products.
PATTERN DEVELOPMENT: HOW TO WORK WITH YOUR PATTERN MAKER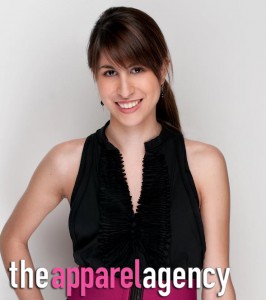 Xochil Herrera Scheer – The Apparel Agency
Wednesday October 22, 2:30 – 3:30 pm
Learn about the pattern development process, terminology on technical specs, types of patterns, grading and markers. Great for those looking to take their concept from design into prototyping, who want to know how to communicate and work effectively with their pattern maker, taking the guesswork out of making your patterns production ready.
Xochil is Production Manager for The Apparel Agency and has a background in technical design and pattern development for apparel and accessories.
The show starts tomorrow, Monday October 20, and runs through Wednesday. In addition to the seminars and access to wholesale fabric and trim vendors, there will be an industry networking event on Tuesday evening. Come say "hello!"
EDITED: As of November 2014, I am no longer associated with The Apparel Agency.