Last year for Mother's Day I interviewed some moms who were clients of mine, so this year I decided to focus on moms who work "behind the scenes", like I do. Each is an entrepreneur, wearing all of the hats, raising children and running successful businesses.
People will often ask moms, "how do you do it all?" – and for me, I often don't have the answer. I just do what I can, as much as I can, and try to do a good job. Whether that job at the moment is morning snuggles and braiding hair before school at 8am, drafting a pattern at 11am, meeting a client at 2pm, putting out fires at 4pm, listening to my daughter tell me all about her day at 5:30, convincing her to eat her dinner at 6pm, reading bedtime stories at 8pm, answering emails at 10pm. And juggling my ever-changing calendar every day, remembering it's Pajama Day on Tuesday and Picture Day on Friday.
I'm thankful for the support I have from my husband, family, and caregivers, teachers at school, for making all the things possible. I, like others, don't always feel like we measure up, but we prioritize as best we can. I'm glad to have friends and colleagues like these amazing women. Conversations jump from cute or funny stories about our kids, to solving a problem for a client, to commiserating on particularly hectic days like when a child gets sick.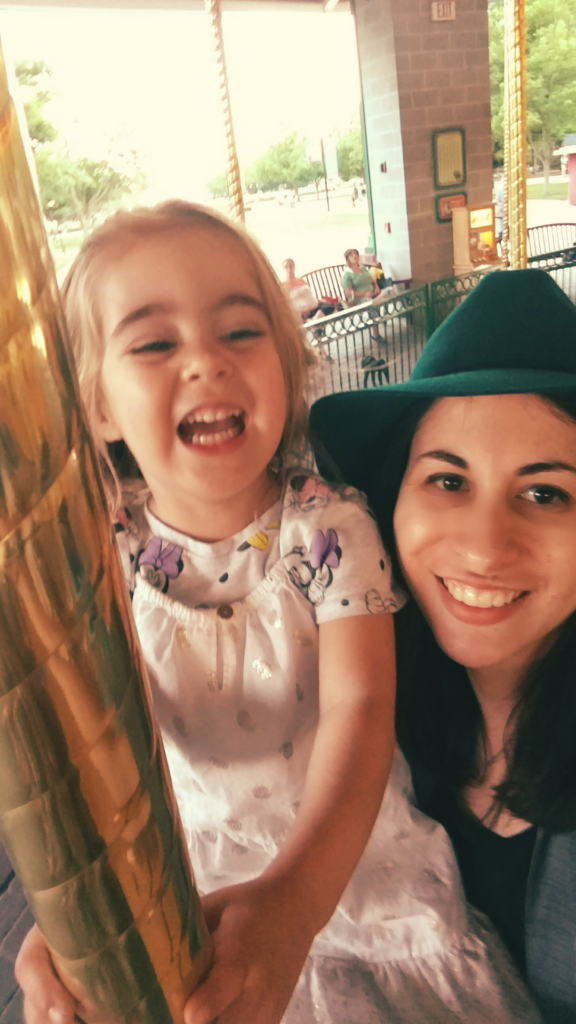 This is why we celebrate these women on Mother's Day, and every day.
As an aside – sometimes things happen, but not when you want them to. This post is a great example. I got all the replies and photos last week and early this week, but it was a travel week for me and my plans to work on it during downtime at a conference just didn't work out. So instead of posting this on Friday, it's going up on Saturday morning. And that's OK.
To answer some of my own questions – I live by my calendar and schedule everything as much as possible. Knowing that things can and do often change, it's easier to plan around and actually get things done. I have had a harder time taking time for myself, but have prioritized going to yoga class regularly and sometimes taking an hour or two during a weekday as I need to. Sometimes that means I catch up with non-urgent things on a Saturday night, but I'm OK with that. Balance is not perfect. Balance is figuring out how to juggle all the things, without falling down. I'm proud to be raising a strong 3 ½ year old girl, and I'm proud to be building a business where I can spend time with her, attend parties at preschool, and show her she can do anything.
---
Meet some kick-ass moms I admire: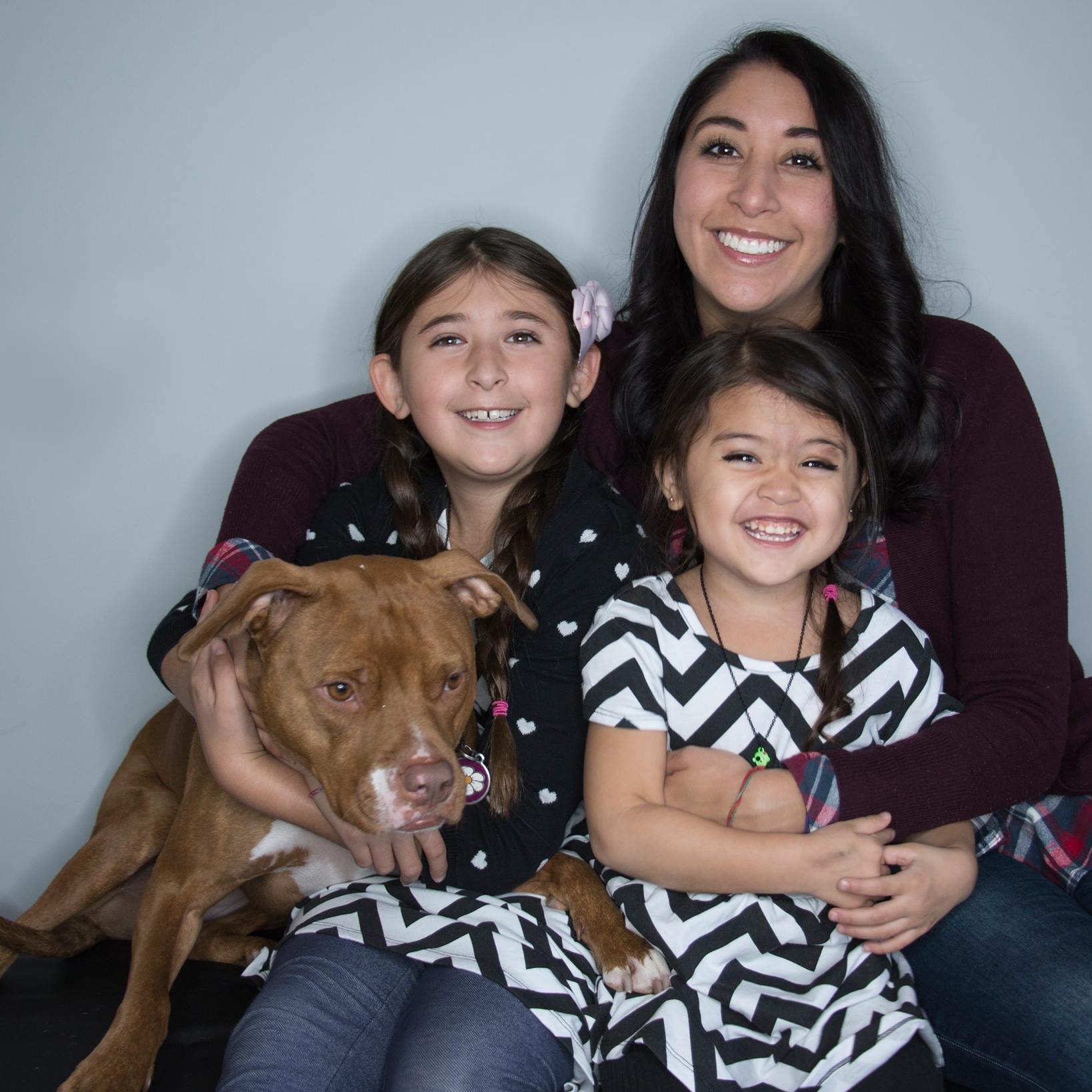 ---
Jessica - Suite Creative Studio
Tell us about yourself and your business:
JESSICA: I am an apparel designer with 13 years experience and a focus in intimate apparel. I started my career in NYC as a designer for intimate apparel, activewear and sleepwear. Working for a private label company, I designed for many retailers including Aéropostale, Lane Bryant, Forever21, and many more, and launched intimate apparel lines for brands such as Catherine Malandrino and C&C California with distribution domestically and worldwide in stores including Nordstrom, Lord & Taylor, and Bloomingdale's.
In 2017, I started Suite Creative Studio, which is a business-minded, apparel design consulting firm that helps clients with everything they need throughout the apparel design and product development process. We work with brands of all sizes, providing services such as creative design, sourcing, product development, project management, business strategy, and much more. Many of our clients come to us specifically for our strong expertise in intimate apparel, activewear and swimwear, but we work with most other product categories, too. We are huge supporters of our clients and do everything we can to help them succeed in creating beautiful products and successful businesses.
What have you learned through motherhood that has changed the way you do business?
Work/life balance was always something that I knew was important, but I did not always achieve it. As a mother, there is no choice. You have to figure out a balance between your roles as business woman and mother (and wife/partner, friend, sister, daughter, etc). I used to work all hours of the day and night. Prior to having a child, there were countless times when I left the office at 2:00 am working towards a project deadline. Now, when my child needs to be picked up from daycare, or needs to go to a doctor's appointment, or is home sick, I have to be able to leave work. My hours in and out of the office need to be focused and productive. It is a balance that takes work and one that I am still perfecting.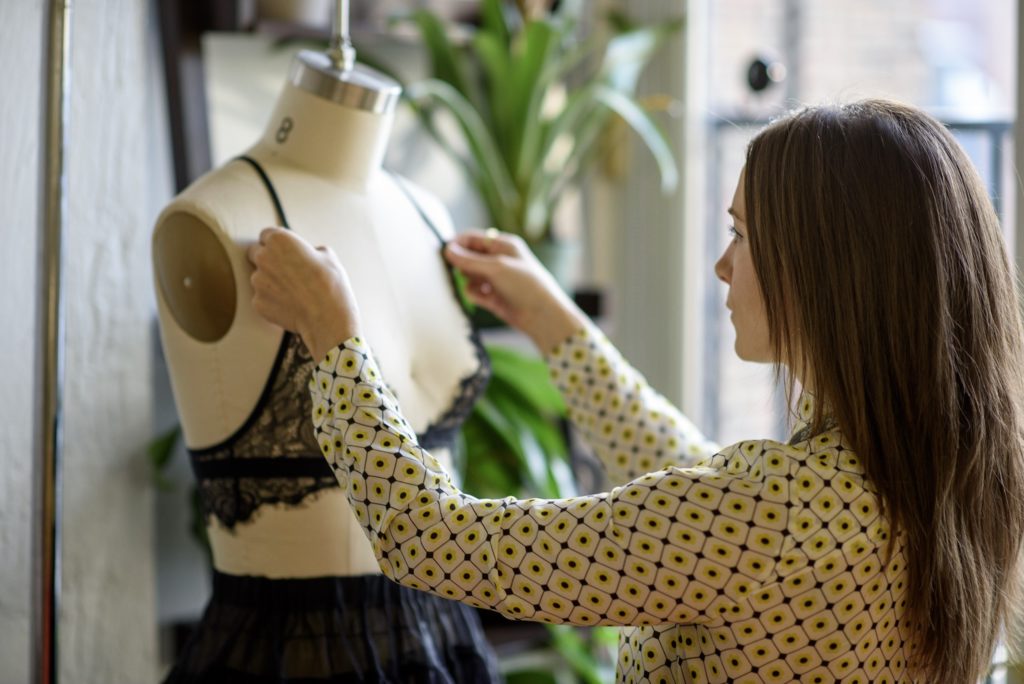 How do you balance your time / what's your schedule like each day/week? Do you have any tips or tricks for managing time better / being productive?
I like to start most days with a workout, then I walk my daughter, Gaëlle, to daycare and head into the office by 9:00 am. My husband picks her up from daycare and I usually leave work around 5:30 pm to go home and make dinner. After dinner we have bath time, book time and bed time for Gaëlle. When the stars align, she goes to bed immediately without any protesting at all. I then prep her lunch and snacks for the next day, as well as my lunch to bring to the office. I try to squeeze in some household chores, a little work, or blogging time before bed and some down time with my husband to watch a show together and maybe have a glass of wine.
I find that the more I can do the night before to make mornings run smoother, the better my day starts and continues. Preparation is everything. Mornings with kids can be frantic and that feeling can seep into the rest of your day. Reducing stress in the morning helps me start the day with a more calm, clear mind which helps me stay focused and productive throughout the day.
How do you take time for yourself? What is your non-negotiable and when do you say "NO" to commitments?
My husband and I started a weekly "night off". We each pick a week night to have to ourselves. I use that time to spend time with friends, attend events on my own, or sometimes even just go to dinner by myself. I have got a few other mom friends to do this, too. We often will plan a night out together, or if someone's husband is out of town, a night in together. Prior to putting this running "night-off" on the calendar, I found it hard to take time to myself without feeling guilty about doing so. Having a designated night to myself makes taking me time easier and guilt-free.
Saying no to commitments is not my strong suit. I notoriously try to do everything, even when it just does not make sense. I am trying to learn to really evaluate commitments that come up to decide if it's something that is reasonable for me to give my time to. Time and energy is finite. I am learning that saying no sometimes is necessary to be able to reserve time and energy for my family and my work. If committing to something will leave me with no downtime, or without the time necessary for me to prepare myself and my family for the next day, then it will likely be a no.
What are you most proud of?
This is a tough question to answer. When my customers are happy with the service we provide, when I see clients launch a brand or a new product, when we help others (especially moms) build a business they can be proud of, that does make me proud. However, while, yes, I am proud of the business I have built so far and the work that we do at my company, as a business owner there is always more to be done. I want my company to continue to grow. I, in no way, feel like I have accomplished all that I have set out to.
From a mother's standpoint, I would say almost the same. My daughter makes me proud every day. She is a strong, smart, and determined little girl. I hope to show her what hard work can provide, to give her a sense of self, and to teach her how to feel strong, confident and capable. Being a mom, though, is hard, and sometimes scary. I doubt myself often and only hope to offer my daughter the very best that I can.
Who or What inspires you?
My family and close friends inspire me the most. My husband inspires me with his endless focus, capacity to learn, and care for the people around him. My daughter inspires me with her curiosity and her intense love for me. My mother inspires me by the way she raised her children and continues to give as much love and support as she can. My sister inspires me with her strength. My amazing friends inspire me with the grace by which they live their lives, choose their paths, and make their own dreams come true.
---
Kelsey - OnPoint Patterns
Tell us about yourself and your business.
KELSEY: OnPoint Patterns was born out of a love of fashion and design. As much as I love both, I know my strengths are far more suited to the technical side of the business. It¹s a kind of "fashion math" that feeds both my artistic and pragmatic sides. Although this is an area of the fashion industry people rarely think about, and in many cases don¹t even know exists, it is arguably equally as important. Successful designers understand that it is not enough to conceptualize, pattern and sample a great design. That is only part of crossing the finish line.  Once a design has been reworked until it is a perfect sample and base size pattern, that is where my work begins. At OnPoint Patterns we take that pattern and figure out the math of making sure the fit remains exact and consistent across all sizes, taking into consideration, growth rates, fabrications, shrink variations and the end customer.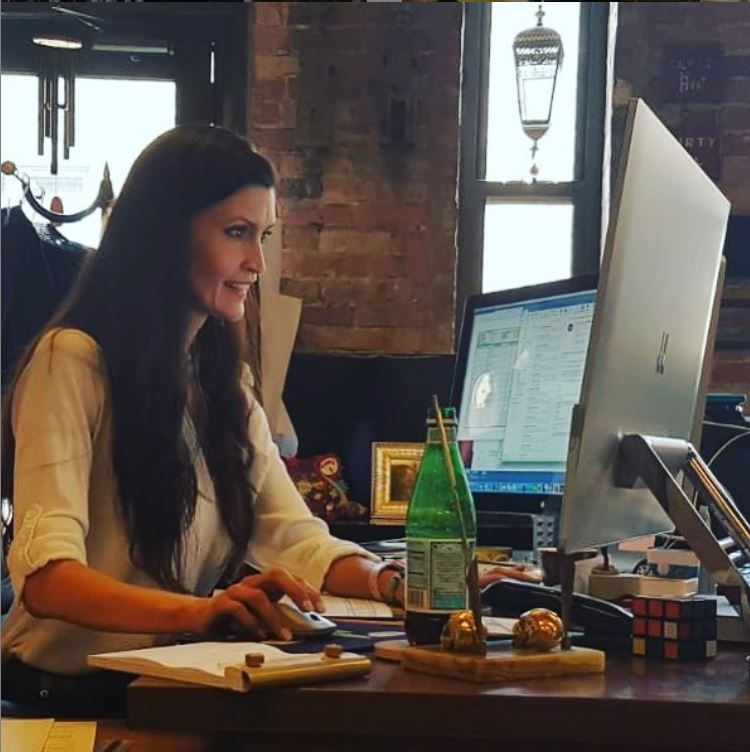 What have you learned through motherhood that has changed the way you do business?
PATIENCE.  I think every working Mom learns to be more patient after having kids though, not just business owners.
How do you balance your time? Do you have any tips or tricks for managing time better / being productive?
Balancing time as a Mom is a bit like trying to walk a tight rope as an elephant. I am constantly reminding myself that parenting a child and parenting a business is a marathon, not a sprint.  My tip is, be a Mom first.
How do you take time for yourself? What is your non-negotiable and when do you say "NO" to commitments?
If I am lucky I can get to a Barre class across the street at lunch time a few days a week.   In the past I had a really hard time setting limits and boundaries. I felt like I would lose business if I said no to a deadline or request.  As I was unwilling to return sloppy or rushed work, it would eat into my family time. What I have come to realize is that if you set boundaries and provide great work, it sets a standard that your clients respect and understand.
What are you most proud of?
I literally explode with pride when my kids ask to work for me or if they can help me do something.  My daughter helps me fill in POMs, my son makes labels for me, etc. They see me working for myself and want to do the same.
Who or What inspires you? 
My clients inspire me.  The one's who are established and already have a name, as well as the new ones who are trying something new.  This industry is hard. When I started my business someone said to me, "Watch out, this industry likes to eat their young". I have found it to be very true in some cases. Fortunately, I have also found it to be quite the opposite. I like to think I am part of the industry that understands and promotes, "If one of us is successful, we are all successful".  People who have that work ethic inspire me. Negativity is exhausting, I try to stay away from it.
---
Jen - Bella+Sophia Creative
Tell us about yourself and your business.
I am an independent Graphic Designer & Illustrator who specializes in surface pattern design for textiles. I am a mother to two wonderful girls: Bella and Sophia (they're the inspiration behind my brand). I am a proud Latina (Puerto Rican & Mexican) who grew up on the West Side of Chicago. I run a small creative agency that focuses on graphic design and digital media for clients and that also has an Etsy shop selling fabrics (I also sell these on Spoonflower and on Queenofraw.com), digital products and illustrated paper goods like stickers and stationary. Pretty much anything I can put my patterns and illustrated designs to work on, you'll find in my shop.
I attended art school for my undergrad and focused in Fashion, but I ended up working in the tech side of the business focusing on product development and digital design. Then, I taught in higher education as an adjunct professor for the last 8 years.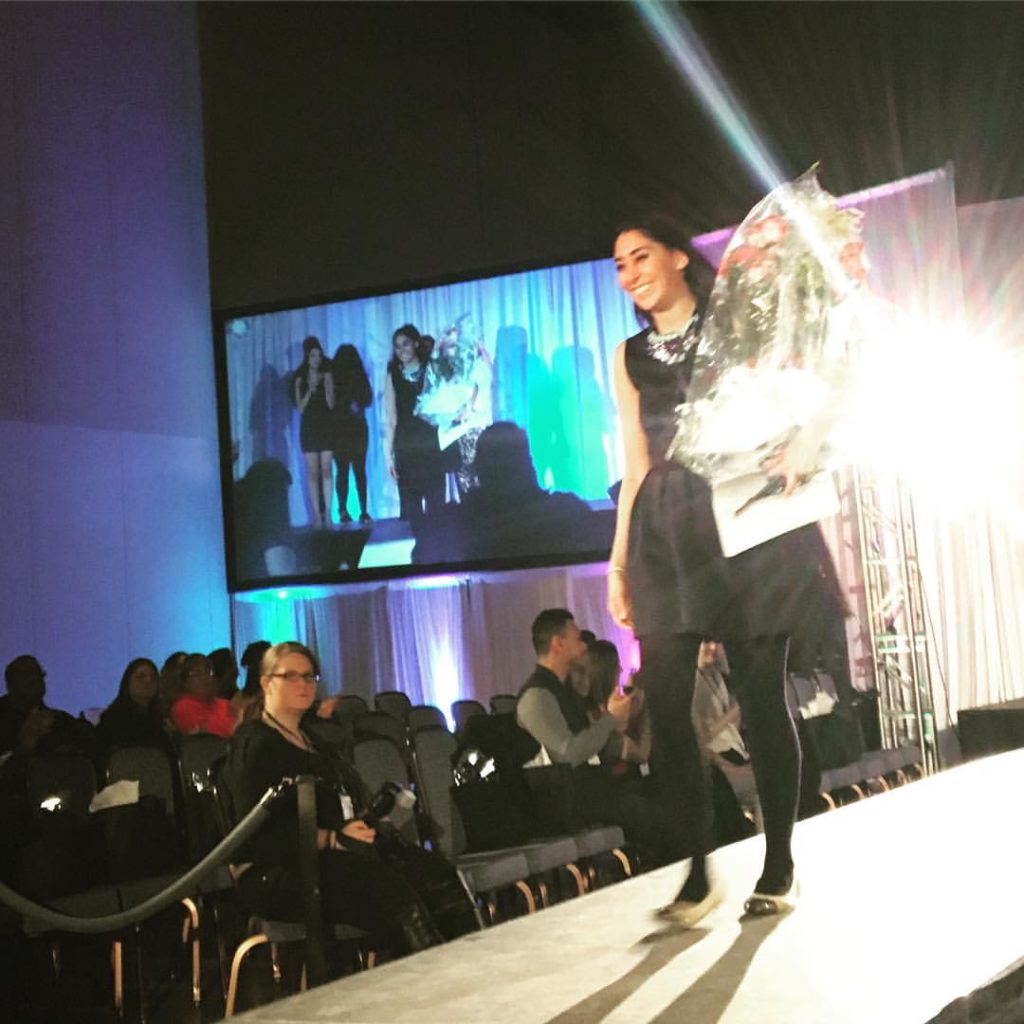 After undergrad I pursued a graduate program and graduated with an MBA focused in small business and entrepreneurship. I always had the bug to run my own business and I wanted to prepare myself to ensure I could do so in a strategic and successful way. I also knew I wanted to teach and the additional degrees ensured I was able to do so. During this whole time, I was also always doing a side hustle, whether it was freelancing or eventually launching my own digital fashion magazine: (Halfstack Magazine) that I published for 6 years.
I've worked for major brands like Claire's and Icing as well as independent small businesses and non-profits, but I am finding designing products, creating art with my own vision along with teaching is what is making me feel most fulfilled. My current focus is on building up my product line, strengthening my client relationships and further establishing my indie agency brand identity.
What have you learned through motherhood that has changed the way you do business?
When it comes to motherhood, I truly believe it helped me evolve into the woman I am today. I had my oldest daughter quite young. I was actually in my senior year of college when she was born. I remember thinking how important it was for me to not give up. My future and her future depended on it. It was a feat that some didn't think I could accomplish, and I am so proud that I did. My girls as well as my ambition are the driving force behind my ability to work so hard. I've got mouths to feed. This truly puts a fire under you, allowing you to push yourself to reach those unreachable goals. It also gives me perspective in terms of how I am modeling behaviors for my girls. I want to inspire them to be independent, strong and driven women by embodying those very ideals. When it comes to working independently, it is also important to not forget to try and create some sort of semblance of balance in order to give your kids the attention they need and deserve as well. I know I am guilty, often, of working too much. Yet, my girls will be the first to say, "Mommy! You've been on your phone or computer doing too much work! Spend time with us!" They have a way of bringing you back into the moment so you can be present for them.
Motherhood also has taught me that it isn't always about working harder, it's much more important to work smarter. It totally pulled me out of the "hourly" freelancer mentality. If I can manage my time well and finish a great project before a deadline and within a smaller number of hours than expected, than people are paying me for that skill, not just the time. Which, in turn, helps me find ways to spend more time with my daughters.
How do you balance your time / what's your schedule like each day/week? Do you have any tips or tricks for managing time better / being productive?
I always feel like I never have enough time in the day, but I am working really hard to change that mindset. I am a type A personality and I have to plan. I have a digital planner on iCal that tracks all my appointments, meetings, family stuff etc. It's like a master planner that I share with my partner and oldest daughter on the cloud. I also have a paper planner for work that I write in, in addition to a project management tool called Trello that I use to manage to-do lists, project deadlines and prep work leading up to projects. I also like to use my timer on my phone similar to the Pomodoro method. This helps me stay focused on one task at a time and finish before I move on to the next.
I am also a physical list writer. There's just something about crossing something off a to do list that makes me feel accomplished! But, when it comes to managing time and being productive, Trello is by and far my favorite app. It allows me to work directly with clients to manage project work flow. I can upload files, send messages, track completed items and include deadlines.
How do you take time for yourself? What is your non-negotiable and when do you say "NO" to commitments?
I won't lie. This has been something I have struggled with A LOT over the years. I worked myself to exhaustion this past winter and got really sick! It scared me. And when I say work, I am not just talking work, but also family stuff, school obligations and trying to be a good "super working mom" with volunteering, keeping a clean house, scouts and school stuff! The last few months, though, I've made it a point to put my health in the focus. I keep reminding myself that I can't pour from an empty cup. So, I am making it a point to put me first. If that means having to say no to projects, asking family for a hand with taking care of the kiddos or taking a day to myself, then I am making it a point to not feel bad about it. When my health is impacted or my family is impacted, that is my non-negotiable. If that means saying no to something for work in order to help out at the kids school or vice versa, I am ok with that. I can't be everywhere at once and my life order is now: me, family, work.
When it comes to taking time for myself, I am just beginning to learn the beauty of self-care. To things I am making a priority is taking time to do yoga and getting back into running (I suffered an Achilles tendon rupture last year so I am just back to walking now 10 months post-surgery to reconnect it to my calf muscle). I am working on getting into a meditation habit (I've been reading books on transcendental meditation) and I'm making it a point to read again in the evenings. This all helps my brain to decompress from constant creative mode. It helps me to let go of the tensions I hold so tightly to in my body and it requires me to be present for myself.
I am also working on being open to splurging on myself from time to time. We can all to easily fall into the "freelancer mindset trap" of feast or famine. Therefore, it takes a lot of convincing to spend money on oneself! I'm not saying be outrageous, but I am making it a point to remind myself it's ok to go get a haircut, massage or have a pedi. These kinds of things help me feel good about myself and give me those precious alone moments that can be so fleeting when you are a mom.
What are you most proud of?
Familywise: I am so proud of my who my daughters are evolving into. They are these strong-willed little ladies who each have a heart of gold, but so much sass. It's awesome knowing I got to play a part in helping these little people find out who they are. They are creatives themselves and while I don't push my career or hobbies on them, they still find their way into my studio. My oldest has been begging me to open her own Etsy shop to sell the stickers she and her sister make on the Cricut. I'm thinking I might let them this year.
Personally: I am proud about the kind of person I have become and the kind of work I am trying to do. I often think back to when I was a kid and then a 20 something and I am amazed at how far I've come despite the odds I was up against. I grew up in very trying circumstances. My mom was only 17 when I was born, she was a single mother who dealt with abuse for a good portion of her adult life and we were poor living in some of the toughest parts of Chicago. Yet, she never gave up and she instilled that drive in my brother and me. She valued education and with that helped us to break the cycle. The dark times led me to beautiful moments of light as an adult.
Who or What inspires you?
The people who inspire me are the every day people who are working day in and day out to create something out of nothing. People like you Xochil! I am inspired by women of color who are breaking the mold like Alexandra Ocasio Cortez and reminding Latinas like me that we can make a difference in this world through our work (creative or political!).
I am inspired by women artists and illustrators who have a point of view and are working to pass the mic to help give a platform to those who don't always have a voice. People like fellow Etsy shop owner: CandysKloset who sells Latinx inspired products and illustrators like Sha'an D'Anthes who are not afraid to let their personalities show through their art. Illustrators like Dina Rodriguez are so true to who they are and are open to talking about the less glamorous side of the creative industry.
I am most inspired by people who are doing the damn thing and who are not afraid of failure because it is inevitable and an opportunity to grow. They inspire me to keep pushing forward through the obstacles and remind me that there is an ebb and flow to things, and I have to trust in myself and the universe.
---
A big, heartfelt THANK YOU to all these amazing women for taking time from their already busy lives to share their stories and advice! 
HAPPY MOTHER'S DAY!