I'm thrilled to be participating in the second installment of DG Expo Chicago later this month. I will be giving a new seminar about Tech Packs, as I did last December. This is such an important topic, and one that many designers have questions about as they go through their product development process.
Tech Packs are just as important as your pattern and prototype when it comes to development, and for approaching factories with your production order.
Update 8/15/18: I am excited to announce a second seminar has been added!
How to Create a Tech Pack for Successful Production
Presented by: Xochil Herrera Scheer, The Chicago Pattern Maker
Designers use a tech pack to get a sample or product made with minimal errors. A tech pack gives your contractors an instructional guide for your product, and serves as a "visual contract" during production. This seminar will discuss the elements that go into creating a good tech pack, including information needed for working with domestic or international production.
Register Here: Seminar #7 - $15
Tuesday, August 28, 3:00 PM
How to Streamline Product Development with Your Design Team
with Jessica Zyla, Suite Creative Studio and Xochil Herrera Scheer, The Chicago Pattern Maker
Build beautiful inspiration boards and refine your designs to work effectively with your pattern maker, technical designer and development team. Learn about a variety of construction methods, and determine sizing and grade rules appropriate for your target market and product category. Through this overview of the product development process, you'll come away prepared to communicate your ideas and expectations in order to avoid potentially costly mistakes.
Register Here: Seminar #9 - $15
Wednesday, August 29, 12:00 PM
ABOUT DG EXPO CHICAGO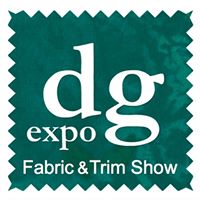 DG EXPO features a two-day Fabric & Trim Show for Designers, Manufacturers (producing Apparel, Accessories, Home furnishings, other Sewn Products), plus Private Label Retailers, Fabric Stores, Event/Party Planners.
Exhibitors are Wholesale Suppliers (including Mills, Converters, Importers, and Distributors) who have low minimums, and many have in-stock fabric and trims. And... Seminars focused on Business Growth & Profitability, plus Textile Classes!
More Info: DG EXPO CHICAGO
Register here to attend the show (FREE) and Purchase your ticket for this seminar ($15)!
Come Meet Me at the Show!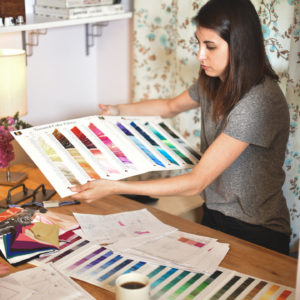 I will have a table at the show and would love to meet you! The Chicago Pattern Maker is sharing a table with Suite Creative Studio.
The Fashion Group International of Chicago will also have a table at the show, and is hosting two events on Tuesday August 28th: Fashion Marketing Seminar (5-6pm), with Jet Black PR and Dearborn Denim, followed by an Industry Mixer (6-7:30pm). MORE INFO/PURCHASE TICKETS HERE.
Check out this FREE toolkit I created for taking notes as you source new vendors and materials. Also helpful for post-show follow-up and to keep all your sourcing information organized during development. Also be sure to read my blog: Questions to Ask Fabric Reps When Sourcing.