Cutting out samples for a compression short.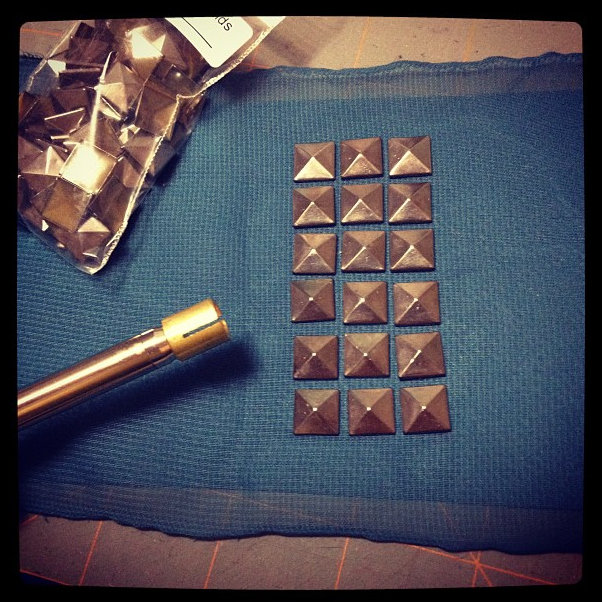 I designed and constructed this custom prom dress for my friend's daughter. Loved the process and how it turned out. Especially love the heat set stud detailing and beautiful jade color.
Read more
Made In Chicago: Labels for a special project I'm working on with designer Lauren Lein. Labels are available through the AIBI, and are made here in Illinois by W&W Labels.
Lace options for the bridal dress re-vamp I'm working on.